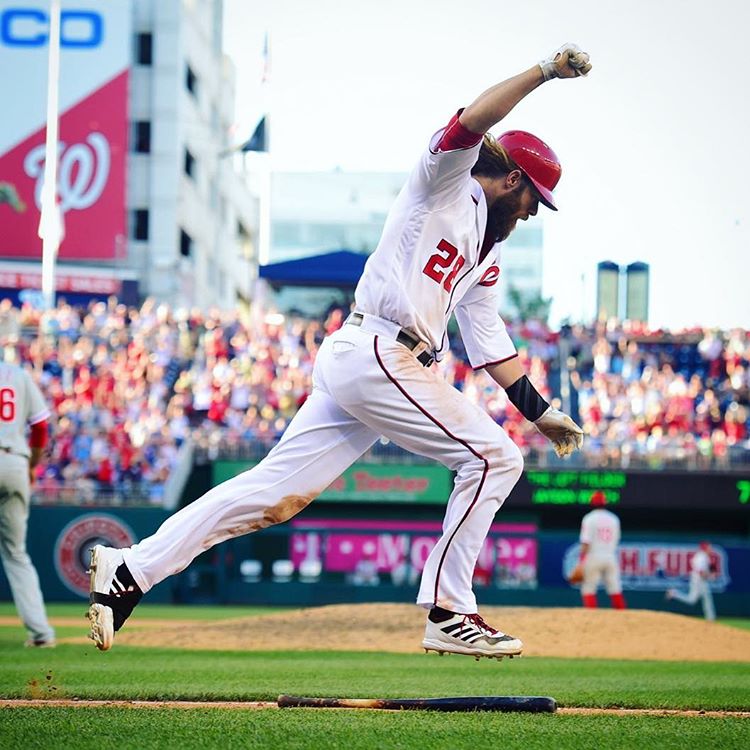 Looking forward to Labor Day, we suggest you celebrate the end of summer in classic American style with hot dogs, baseball, and family time. You can enjoy all three at the Nationals-Orioles annual Beltway Series this August. Here are a few reasons why we're looking forward to it:
THE GAME
Cheer on the good old Washington Nationals during their annual series against biggest rival (and closest neighbor) the Baltimore Orioles. Slated for late August, the match-up will span four days of head-to-head games: the first two in Baltimore and the last two at DC's National Stadium, roughly 20 minutes from the Graham.
THE EXPERIENCE FOR THE WHOLE FAMILY
Take the kids out to cheer for the home team for the last of weekend of summer to root for outfielder Bryce Harper, the 23-year-old star of the team, as well as favorite players like pitchers Max Scherzer and Stephen Strasburg. If the young ones start to get restless, you can take them over to the kids' play area, where they can clamber over the jungle gym while you watch the game.
Make sure to participate in some classic DC traditions, like the fourth inning Racing Presidents, where four presidential mascots (usually George Washington, Thomas Jefferson, Teddy Roosevelt, and Abraham Lincoln) run around the field in comedic fashion (hint: Teddy Roosevelt almost never wins). You can also try your hardest to win at the surprisingly tricky American history trivia displayed on the Jumbotron. And you can't miss out on the seventh-inning stretch stadium sing-along of "Take Me Out To The Ballgame".
SOUVENIRS
Looking for some swag to show off your love for the nation's team? There are plenty of spots at National Stadium to pick up items like a Bryce Harper Jersey or neon Nats caps that the kids can sport when they head back to school. There are also plenty of options for adults that you'll be excited to show off, like a Washington Nationals cornhole game and fleece blanket.
THE FOOD
When you start to get hungry right around that seventh-inning stretch, there are plenty of places to load up on your cravings beyond the typical stadium hot dogs, although the traditional National hot dog is still a beloved treat. Among its wide array of dining and drinking options, the venue is home to a Shake Shack and Throwin Cheese, a specialty grilled cheese vendor.