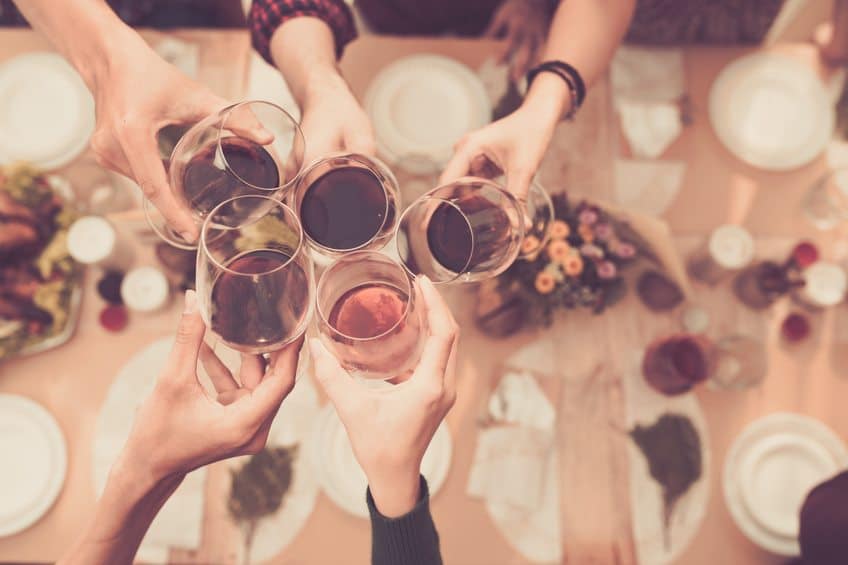 This funky neighborhood, located next to bustling U Street, is a foodie's paradise. Check out our recommendations below for where to drink and dine.
BAD SAINT
This tiny Filipino boite only has 24 seats and doesn't take reservations, so you'll need to start lining up early if you want to get a table. Come for delicious, flavorful fare like the Sichuan pepper sauteed clams and make sure to check out one of the refreshing cocktails.
3226 11th St NW, Washington, DC
THIP KHAO
This always busy Laotian spot in Columbia Heights earned a spot on Bon Appetit's list of the country's 50 Best New Restaurants, and it's easy to see why. The delicious spicy, pungent dishes, like beef larb and a pepper-inflected papaya salad deserve every accolade they get.
3462 14th St NW, Washington, DC 20010
ROOM 11
This cozy, romantic 11th Street hideaway has a changing menu comprised of seasonal dishes like roasted squash soup with guanciale and miso pork belly. Not enough to convince you? The restaurant also doubles (well, triples) as a wine bar and bakery.
3234 11th St NW, Washington, DC 20010
REDROCKS
Swing by this 11th Street pizzeria for a bottomless brunch on Sunday, where you can sit on the patio and feast on Neapolitan pies while sipping a mimosa. Our favorite here is the Sunrise Pizza, which comes with potatoes and a sunnyside-up egg.
1036 Park Rd NW, Washington, DC 20010
EL CHUCHO
Head out to the roof deck for unparalleled views of the neighborhood at this uber-hip Mexican bar, the ideal place to enjoy a cold margarita on a warm summer night in the city. There's also an array of delicious food on offer, including tacos, if you start to get hungry.
3313 11th St NW, Washington, DC 20010