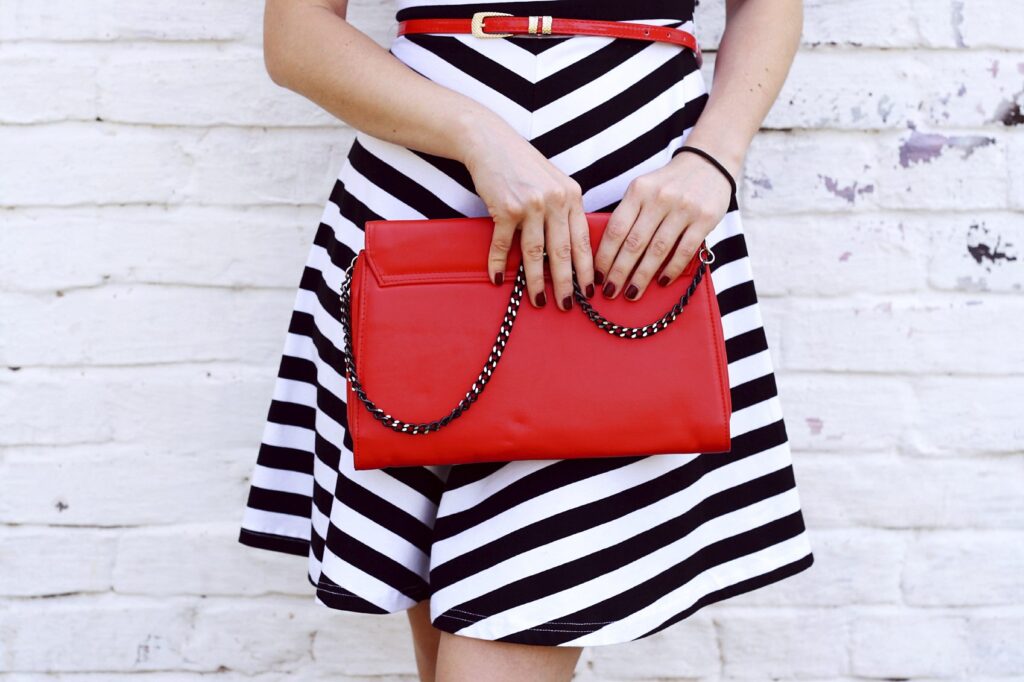 Whether you're planning on spending your evening dining at The Alex, enjoying sunset cocktails at The Observatory, or venturing out you'll want to look good. Dress to impress while exploring the neighborhood by perfecting the 'Georgetown chic' style.
Here are a few hot-spots in Georgetown with the best in spring fashion:
Ella Rue
This boutique specializes in high-end consignment fashion, with merchandise from influential capitals like New York and Paris. Here you can treat yourself to a new tote from Chanel, a lace dress from the Alexis Collection, or a pair of Morra disk earrings to accentuate your spring wardrobe.
3231 P St NW, Washington, DC 20007. (202) 333-1598
Bonobos
DC gentlemen often sport colorful and preppy spring attire. For the brave men looking for vibrant designs, check out Bonobos. The Georgetown shop in Cady's Alley has shorts and button down shirts, decorated with anything from floral prints to paisley patterns. This is the spot to curate a spiffy outfit for afternoons at the Washington Harbour.
3320 Cady's Alley NW, Washington, DC 20007. (202) 333-7949
Relish
Relish offers a tasteful selection of designer clothes inspired by modern trends. The store's serene atmosphere will let you unwind as you browse the new spring arrivals. Seasonal items include a pastel lightweight cotton oxford multi-panel dress by Thom Browne, a leather shopper by Henry Beguelin, and a cotton poplin split neck dress by Lemaire.
3312 Cady's Alley NW, Washington, DC 20007. (202) 333-5343
Everard's Clothing
Everard's is ready to fit you with a sleek spring jacket, or show you a hip new dress, and a slick pair of shoes. For more sophisticated, high-profile clothing, check out the new arrivals including the Robert Talbott Raspberry Jacket for the men or the Bigio Print Jacket 1959 for the women. These looks will have you ready for afternoon drinks at the hotel or an evening river cruise along the Potomac.
1802 Wisconsin Ave NW, Washington, DC 20007. (202) 298-7464
Alice + Olivia
Brighten up your wardrobe with a pair of the Ryley embellished bell jeans, the Frankie harem jumpsuit, or the Cassia back zip flutter romper. You'll feel fresh and free as you roam the streets of Georgetown, or lounge at The Observatory.
3303 M St NW, Washington, DC 20007. (202) 602-0445