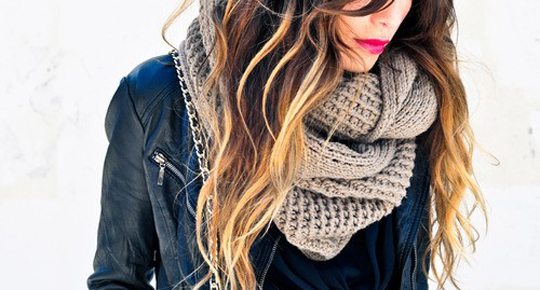 How to Survive Winter in Style: Winter Fashion in DC
The cold is coming fast, which means it's time to turn our attention to winter fashion in DC. Snow, cold temperatures and the the holiday season influence our outfits during this chilly season. To look at what the trendsetters and well-informed DC minds are planning, we've decided to turn to a few of our favorite local blogs to figure out how to survive winter in style.
Washington Post Fashion: Winter Weather Shoe Fashion
In the vein of survival, we've decided to start things off by looking back to last winter and an excellent photo essay by The Washington Post. Highlighting different people's footwear in the Washington DC January snow, The Post featured a young man from Texas wearing snow-soaked Sperrys. To help save gentlemen from similar mistakes this season, we recommend stopping by either Lucky Brand or Sky Valet in Georgetown for some fashionable and protective winter footwear. We're particularly fond of the Alden Work Boot and Seavees Boondocker.
Learn more about Washington Post Fashion at http://www.washingtonpost.com/lifestyle. Follow The Washington Post on Twitter at @washingtonpost
Capitol Hill Style: Monthly Pinboard
One of our favorite local fashion blogs, Capitol Hill Style, posts a monthly pinboard that's absolutely lovely. The blog's November moodboard is filled with an array of white, light and neutral colors. Featuring turtlenecks, funnel neck coats, oversized coats, turtleneck sweaters and some jewelry, they've curated the ideal collection of goods to help you survive this winter in DC in style. Search out these stylistic suggestions at Georgetown fashion boutiques Urban Chic and Ella Rue.
Learn more about Capitol Hill Style at http://www.caphillstyle.com. Follow Capitol Hill Style on Twitter at @CapHillStyle
A Loyal Love
Tammy is a fashion-forward Washington DC blogger who is constantly sharing outfits that we love. Her November posts are filled with winter-friendly wardrobe pieces that are dynamic, cute and warm. Leather leggings, a fur vest, and a holiday dress are among the many featured items on this fun and insightful blog. Some designers referenced by Tammy include Stella McCartney, Chanel and Free People.
Learn more about A Loyal Love at http://www.aloyallove.com. Follow A Loyal Love on Twitter at @aLoyalLove