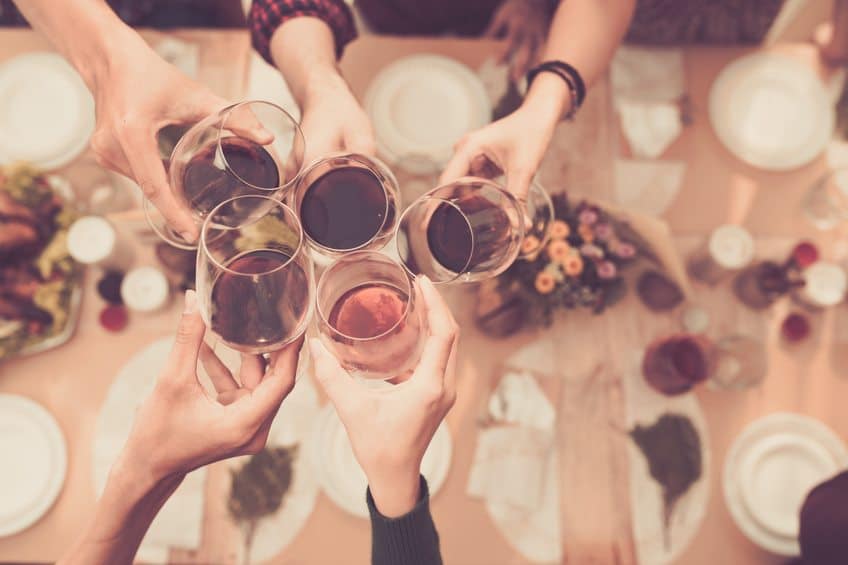 In recent years, DC's H Street district has had a veritable restaurant and bar explosion. Check out our guide on the must-visit spots in this foodie neighborhood!
BIERGARTEN HAUS
It's practically mandatory for DC residents to pay a visit to this Bavarian-style beer garden at least once every summer. Order the paprika cream rahmschnitzel, one of the four schnitzels on the menu and sit on the Disney-esque wooden picnic tables outside, where you can watch sports matches on the big-screen TVs. You can also hang out in the rustic interior with its old-school chandeliers and wooden staircases.
1355 H St NE, Washington, DC 20002
(202) 388-4053
TOKI UNDERGROUND
Climb a set of stairs to get to this notoriously packed, no-reservations Taiwanese ramen den from DC restaurateur Erik Bruner-Yang. Order a bowl of the umami-bomb kimchi ramen and start snapping photos of the graffitied interior.
1234 H Street NE, Washington, DC 20002
(202) 388-3086
MAKETTO
This uber-cool H Street spot, which sells coffee and skateboard wares along with its pan-Asian menu, makes regular appearances on best restaurant lists. Bring a friend and share an order of the whole fried fish, named one of the restaurant's can't-miss dishes by local magazine the Washingtonian.
1351 H St NE, Washington, DC 20002
(202) 838-9972
LE GRENIER
You'll feel like you've landed in a French chateau on the Bordeaux countryside when you step into this two-storied, brick-walled bistro on H Street. Between the wide selection of crepes and the oh-so-Francais hanger steak with shallot red wine sauce and frites, you'll be spoiled for choice. Pair your meal with a glass of red Burgundy for that certain je ne sais quoi.
502 H St NE, Washington, DC 20002
(202) 544-4999
BAB KOREAN FUSION
At this sleek, neon-green modernist H Street Korean spot, you can create your own bowl with toppings like bulgogi and egg-battered flounder fish. You can also choose from the specials, which include japchae noodles and a kimchi quesadilla.
1387 H St NE Suite A, Washington, DC 20002
(202) 399-8999