Marcel's is a lovely French-Belgian restaurant sitting about a ten minute walk down Pennsylvania Avenue from the Graham Georgetown Hotel. Elegant and upscale with magnificent food, this restaurant by celebrity chef Robert Wiedmaier impresses on every level. The interior pleases from an elegant dining room, to a suave, romantically lit bar.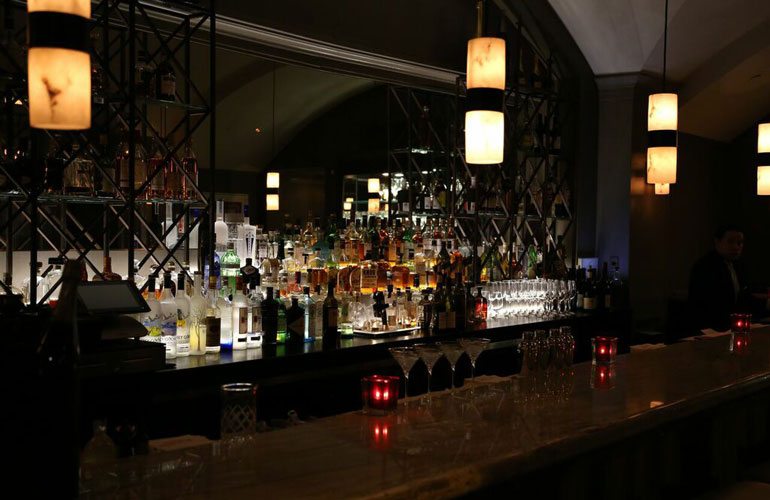 The in house experience is 100% lovely, and Marcel's offers guests another, rare, refreshing service. Every dish at this restaurant is comprised of intriguing, fresh ingredients prepared in a progressive and creative fashion. An avid fisherman, hunter and butcher, chef Robert Wiedmaier celebrates a firm and unwavering belief in the farm-to-table restaurant concept and he maintains those values throughout each of his restaurants in DC, Maryland, and Virginia.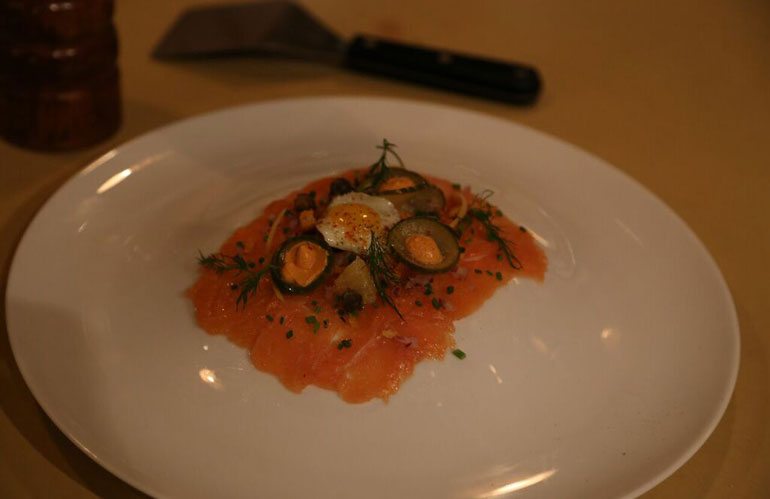 Guests can choose to indulge in a four, five, six, or seven course menu when they sit down at Marcel's. The eye for flavor and presentation is impressive from the get go with opening dishes like the above smoked salmon carpaccio with paprika créme fraiche, dill and a quail egg plopped on top.
Carrying a consistently simple, and delicate approach to each dish, Marcel's kitchen provokes delight and amazement throughout the entire meal. Below, some line cooks garnish seared ahi tuna laying on a bed of togarashi spice with pickled ginger.
From Marcel's fresh and intact fish delivered daily to the organic, grass-fed beef they bring through the middle courses, the thought and artistry behind every dish is undeniable. Wiedmaier's vision stands out with combinations like shiitake mushroom terrine with sautéed burgundy snails and garlic chips, and pan seared halibut with cardamom carrot puree and verbena foam and squash blossom.
While one can lose their breath reading the menu at Marcel's out loud, they can rest assured that underneath it all, there is fresh, professionally prepared meat, fish, vegetables and starches. From braising some bison short rib to whipping some dark chocolate mousse, Marcel's explores the vast culinary theory, while maintaining classic standards that allow the reader to know just exactly what they're going to get.