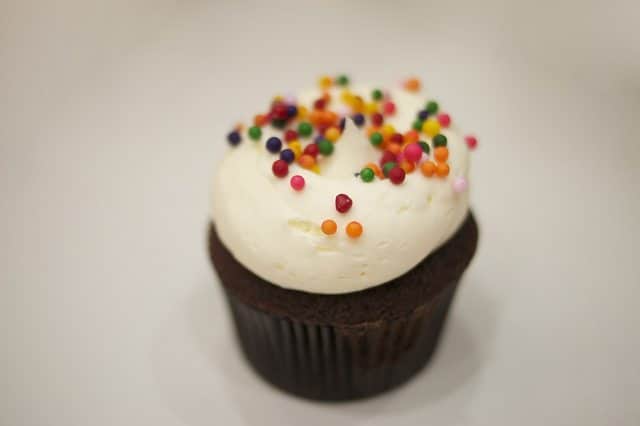 Annoyed and slowed down by the recession in 2008, Katherine Kallinis Berman and her sister Sophie Kallinis LaMontagne decided to give up their respective careers in fashion and finance to open a bakery. That first shop on Potomac street here in Georgetown charmed locals with its boutique size and familial atmosphere—the ladies' mother Elaine helped out.
Nearly two years later, the shop's popularity grew so much as to warrant a larger space, and they moved to their current location down the street from the Graham on 33rd and M Street. From then on, the bakery's popularity continued to skyrocket, and lines started to stretch out the door. Airy-yet-chewy cake with flavors and frostings ranging from chocolate salted caramel to lemon blossom to vegan carrot, their cupcakes had the quality and range to attract sweets-lovers and foodies alike.
The sisters' fame took off in 2010 when DC Cupcakes—a reality show by TLC profiling the women and their business—began airing to the masses. They went on talk shows like Martha Stewart, Rachael Ray and the Today Show, and published a best-selling book called The Cupcake Diaries in 2011.
Today, Georgetown Cupcakes has outposts in posh locations like Bethesda, Maryland, New York City's SoHo neighborhood, Newbury Street in Boston, Beverly Hills, and Atlanta's tony Buckhead district.
Reading this, you might think, "How could their be so much fuss over some cupcakes?" Well,, take a five-minute stroll down quaint M Street from the Graham Georgetown and try a treat from their flagship location to find out.
image via flickr