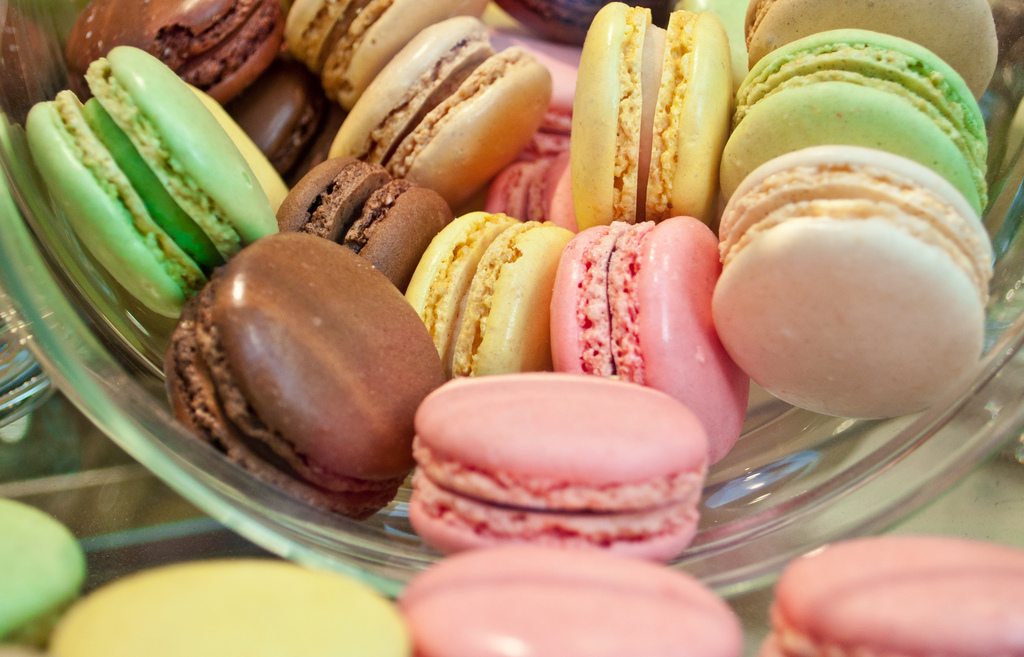 While Georgetown Cupcake might be our most famous dessert shop, the neighborhood has plenty more sweet spots that specialize in fulfilling your sugar fix. Check out a few of these places below for an after-dinner treat or a midday shopping break.
Baked and Wired
Just over the canal from the Graham, Baked and Wired serves up delicious gooey cupcakes, brownies, blondies and more. If you are looking for a little caffeine with your sugar, they also serve coffees and espressos from a variety of roasters including Elixir and Stumptown. Pick up a cupcake to-go and walk a block further to the Georgetown Waterfront and enjoy your treat while taking in the scenic Potomac River. Also, we recommend pairing the Honey Badger brownie with a Caramel latte for a double dose of sweetness.
OLIVIA MACARON
If you are looking to savor the luxury of a delicate treat, head over to Olivia Macaron on M street where you can pick up some top-notch renditions of France's favorite confection. The bakery serves traditional flavors like raspberry, pistachio and chocolate and less common tastes that include Earl Grey and honey lavender. We defy you to eat just one, especially if your eye catches what's on tap with their seasonal flavors.
THOMAS SWEET
Looking for a little nostalgia with your dessert? Head up Wisconsin Avenue and visit old-time ice-cream shop Thomas Sweet. Serving ice-cream, frozen yogurt, fudge and truffles, this is a Georgetown sweets shop with something for everyone in the family.
Our favorite Thomas Sweet treat is the dark chocolate caramel sea salt fudge. The shop always draws a crowd on weekends and evenings, so make sure you get there early to avoid long lines.
image via flickr