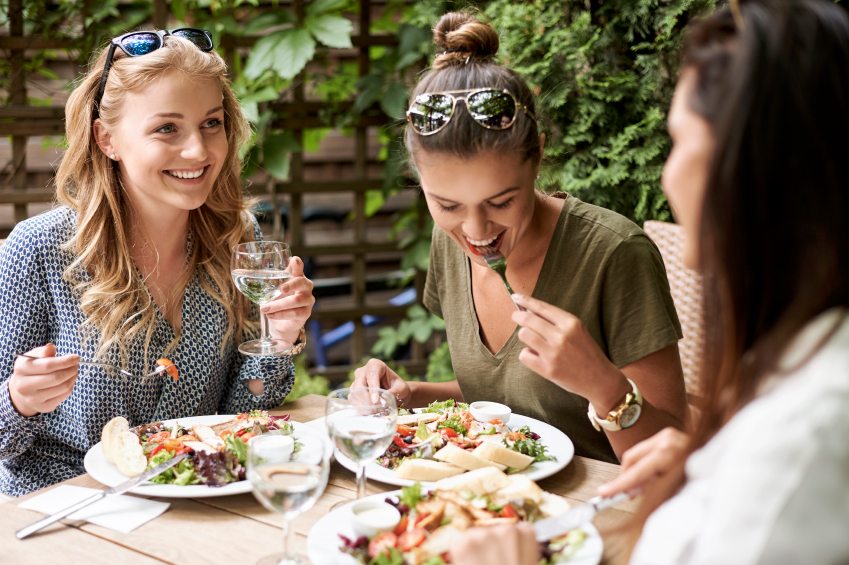 Spring and summer in DC mean cherry blossoms, festivals, and most importantly–patio season. Check out our recommendations below for where to dine outdoors during the warmer months.
DACHA
This German beer bar in Shaw, sandwiched next to a giant Elizabeth Taylor mural, is one of the city's best places to while away an afternoon under the sun at picnic tables. Adventurous drinkers with something to prove can go for the king-sized "Boot" glass that bartenders fill with drafts like Hefeweizen and Dogfish Head.
1600 7th St NW, Washington, DC 20001
(202) 350-9888
ALFIE'S
Helmed by Food Network Star alum and former Duke's Grocery Chef Alex McCoy, this trendy Petworth spot specializes in spicy northern Thai cuisine. Pair dishes like white pepper grilled chicken with a $3 beer for a classic summer dinner during the patio happy hour. Bonus: the restaurant's outdoor area comes with a giant Jenga set.
3301 Georgia Ave NW, Washington, DC 20010
(202) 853-3901
COLUMBIA ROOM
Although it only opened a few months ago, The Columbia Room, from DC cocktail connoisseur Derek Brown, is already a hit. Publications like the Washingtonian and Washington Post are big fans of the Blagden Alley bar, which serves up innovative cocktails like the molasses rum and salt tincture-infused drink, The Getaway. In addition to a tasting menu option, customers can also sit at the outdoor punch garden, where cutting-edge cocktails are made with ingredients like jugo verde and sweet woodruff.
124 Blagden Alley NW, Washington, DC 20001
(202) 316-9396
VINOTECA
Happy hour at this popular U Street spot is about more than just drinks—there's also an outdoor bocce court, where you can flex some sporting skills while sipping a drink. Stop by on a warm summer night to enjoy some white Soave wine along with your winning shot.
1940 11th St NW, Washington, DC 20001
(202) 332-9463
COMPASS ROSE
If the delicious Georgian khachapuri egg-and-melted-cheese flatbread isn't enough to lure you in, then the promise of a seat at either the front or back patios at this 14th Street spot just might. Feeling like a splurge? There's also a billowing red Bedouin tent in the backyard that customers can reserve ahead of time for larger parties for either a tour-of-the-world menu or one of the rotating country-specific menus.
1346 T St NW, Washington, DC 20009