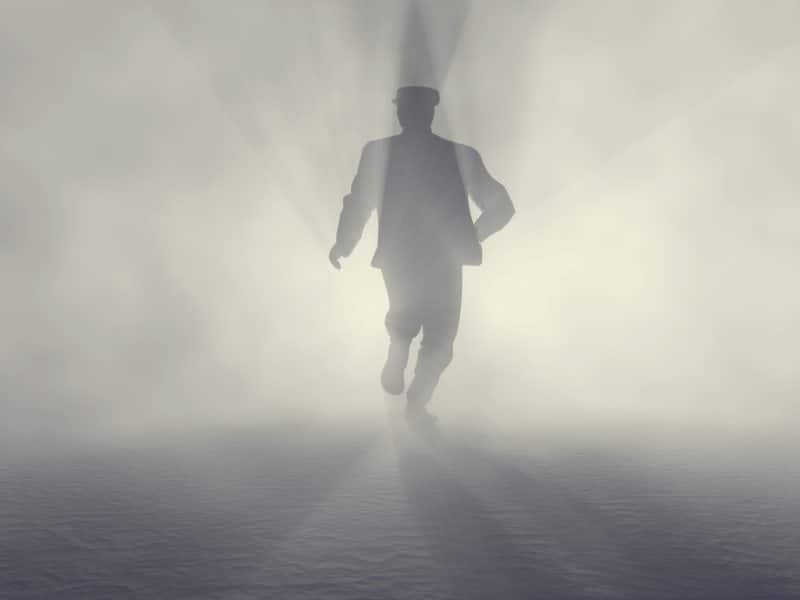 Carol Bessette, a slim woman with short hair and large glasses waits for us in a park at the corner of Wisconsin and Massachusetts. A retired Air Force intelligence agent originally from New Jersey, she has lead "Spies of Washington Tours" in DC for over 20 years. Each tour covers a different area of Washington from Capitol Hill to right here in Georgetown.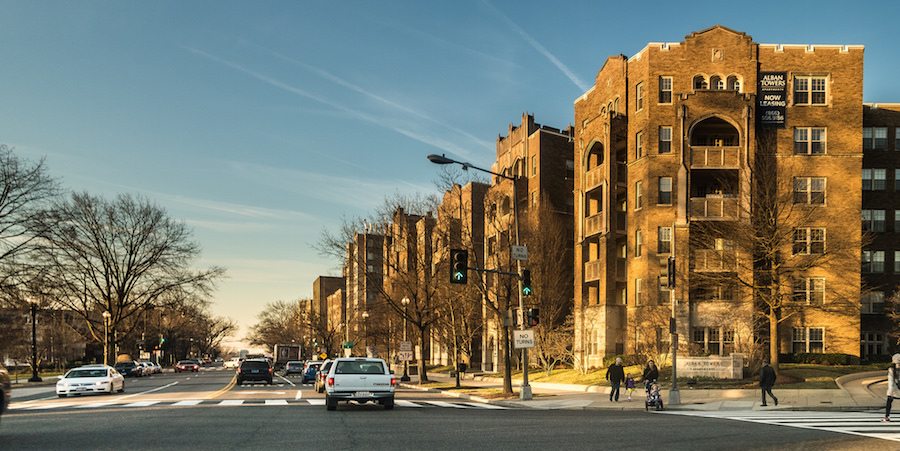 image via flickr
The first sight she points out is the Alban Towers, a 6-story, tan brick and limestone building with high archways throughout. It's listed on the National Register of Historic Places for to its Gothic Revival architecture and having been the largest apartment building in Washington when it opened in 1929. The Towers' high profile clientele included household names like Bette Davis and Frank Sinatra, but its fame goes well beyond these celebrities.
The building played host to espionage during WW2. The Japanese Naval attaché had a suite in Alban Towers and it was believed that they used it as a lab for tapping into US radio frequencies. According to Jay Robert Nash, the author of Spies, our government began getting suspicious when an alleged spy they followed dialed the attaché's number at the Towers. Maids later commented that an "acrid smell" came from two rooms that they were not allowed to go into. People say the smell came from chemicals used in developing photographs. Carol mentions that the FBI went undercover as electricians to get in and poke around, but ultimately couldn't find any incriminating evidence.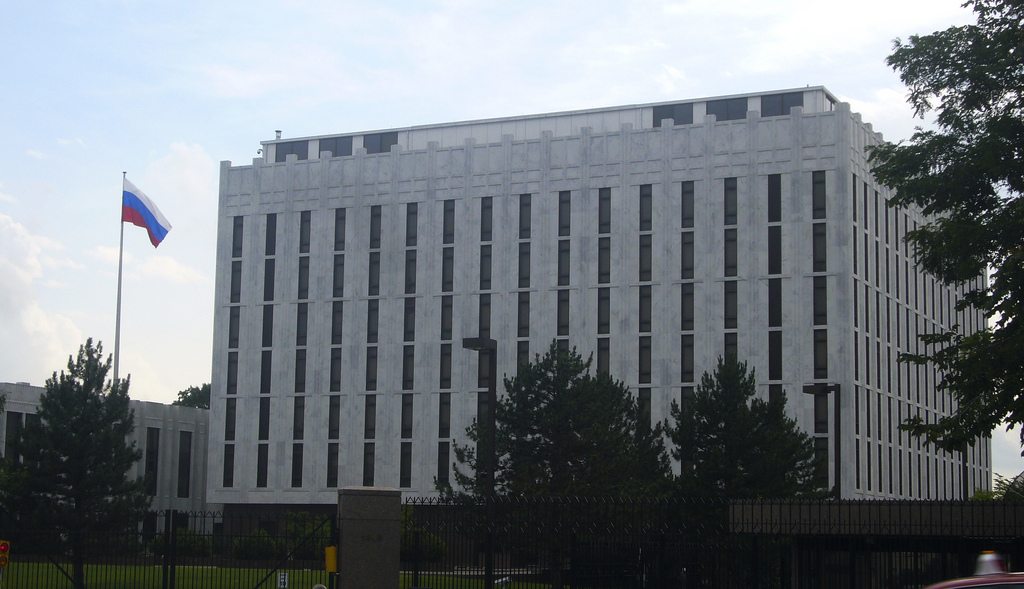 image via flickr
Just down the street from Alban Towers sits the Russian Embassy, a plain, light gray, rectangular building constructed in the 1980's. It's believed that the FBI built a tunnel to eavesdrop on private conversations, but the government has never publicly admitted this.
Robert Hanssen, a senior FBI agent, who had been spying for the Soviet Union on and off throughout the 80's and 90's was suspected of telling the Russians about the tunnel. Despite his efforts, the tunnel's existence remain a mystery to this day.
On our walk, we pass a blue US mailbox. Carol explains that Hanssen would use markings on the side of mailboxes in Georgetown to signal to his Russian contacts whether a meetup had been compromised or not. Hanssen was arrested and convicted of espionage in 2001, when the FBI finally caught him in a 'drop' in Virginia's Foxstone park.
Washington has been a hotbed of espionage and counterintelligence activity from the Civil War era through the Cold War and probably even today. As Carol says, "espionage has always been a basic fact of life. We are all interested in what our competitors are doing, and how they are doing it, whether the competitor is the business down the street or another foreign nation."
If you're interested in more stories of espionage consider joining a Spies of Washington Walking Tour. You'll hear tales of botched dropoffs, clandestine meetings, secret codes, and captures. Spies of Washington Walking Tours run on Sundays throughout the fall and spring and cost just $15. Private tours can also be arranged. Check out the website for the full schedule.