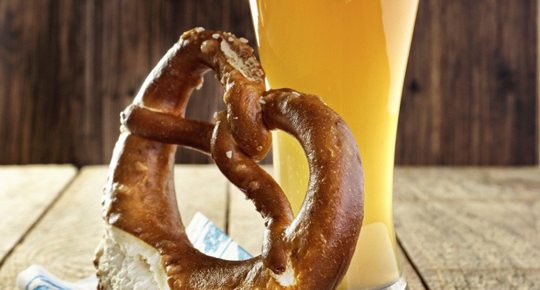 Oktoberfest is a world renowned fall festival that takes place annually in Munich-can't get to Munich? Then head to the Oktoberfest in D.C. for a host of fun and beer filled Oktoberfest celebrations.
Snallygaster D.C.
Snallygaster D.C. (we love the name) is a beer filled jamboree that takes place on September 13 at The Yards (355 Water St SE). The celebration lasts from 1:00 p.m. -6:00 p.m. and features over 250 different kinds of craft beers. There will also be an array of food and entertainment as well. Enjoy quality eats from Takorean BBQ, Tasty Kabob and D.C. Slices to name a few.
District Oktoberfest
The District Oktoberfest takes place from September 20-21 in Chinatown. For the price of admission enjoy one premium 12 ounce beer at each participating venue in Chinatown! Ticket prices start at $50 per person. Trust us there isn't a shortage of fun spots in Chinatown, some of our favorite participating venues include RFD (810 7th St. NW), Iron Horse (507 7th ST. NW), Penn Social 801 E St. NW) and Jackpot (726 7th St. NW)
Biergarten Haus Oktoberfest
This Bavarian pub on H-street has a killer outdoor patio and is perfect for gathering friends to celebrate Oktoberfest in D.C. …German style! Biergarten Haus is located at 1355 H St NE. Details are still being ironed out for their Oktoberfest festivities but expect a wide variety of quality drafts on tap, German grub and live music!
Das Best Oktoberfest
Perhaps the biggest celebration of them all don't miss Das Best Oktoberfest on September 27 at the D.C. Armory (2001 East Capitol St SE). Enjoy over 150 beers, delicious German specialty foods, live music, fun and a wide variety of quality entertainment! Tickets are sure to go early for this event and tickets start at $40.