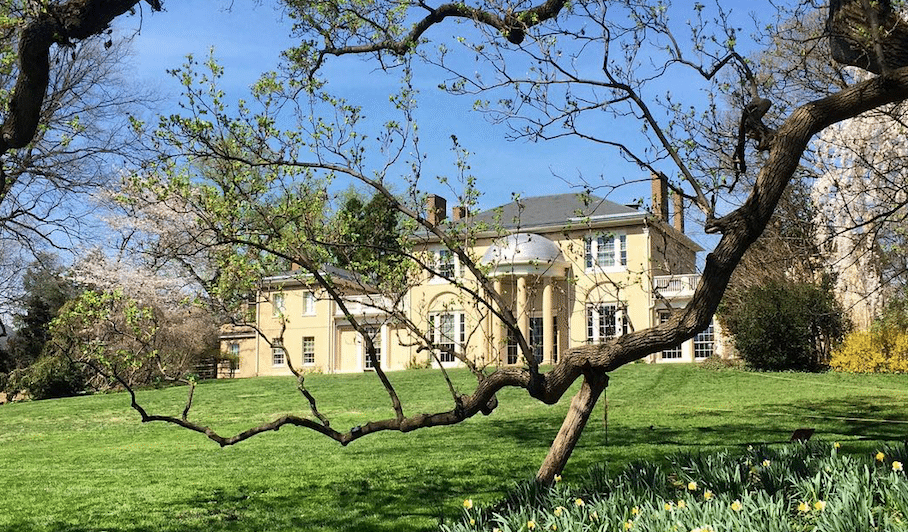 DC is a history buff's dream with the monuments and memorials of the National Mall, and even more ways to dive into our nation's past. Check out some of the many private homes that, lucky for us, have been converted to open houses and gardens that you can tour.
OLD STONE HOUSE
Did you know the oldest home in DC is right here in Georgetown? Old Stone House dates back to George Washington's, and it was rumored that it was once a pub where he plotted the revolution. It is now considered a national park and is free to visit, so check it out next time you head out for some shopping on M street.
3051 M St. NW; 202.426.6851
DUMBARTON OAKS
About a mile inland from the Graham sits the large estate of Dumbarton Oaks. This house dates back to 18th century, the stately house and gardens is the former home to senator and vice president John C. Calhoun. During your visit, make sure to check out the Bliss museum inside the house that features the home and a collection of historic art work.
1703 32nd St. NW; 202.339.6401
HEURICH HOUSE
This house in Dupont Circle, known as the Brewmaster's Castle, was home to Christian Heurich, a German immigrant who opened Heurich Brewery in DC in the late 19th century. The business became so popular that it was the second largest employer behind the federal government at the time. The home is one of the only remaining examples of Gilded Age mansions in town, and it offers tours throughout the year. The best part of this museum, is that it's also known as Brewmaster's Castle.
1307 New Hampshire Ave. NW; 202.429.1894
TUDOR PLACE
Another beautiful property in Georgetown, Tudor Place is one of the last intact urban estates from the Federal period. The house was originally built in the early 19th century, by George Washington's step-granddaughter and includes a tennis lawn, tea house, and garden. This year marks its 200th birthday, so it's an extra special time to drop in.
1644 31st St. NW; 202.965.0400