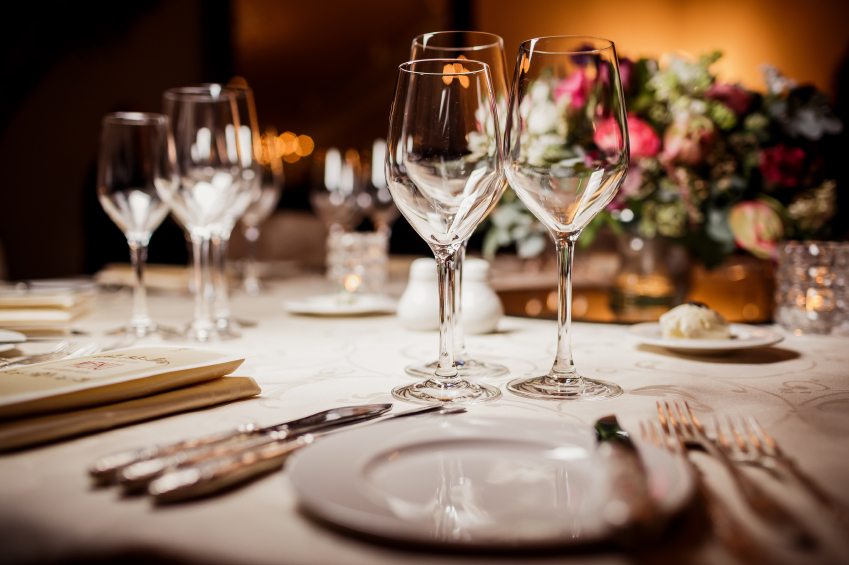 We're not saying you can't find a great meal for a little bit of money, but if you're game to drop a pretty penny, the number of mouth-watering options grows exponentially. For the big spenders, here are a few of the best of Georgetown's most expensive dinners.
BLUE DUCK TAVERN – $133 PER PERSON
Beginning at this farm-to-table shop run by Executive Chef Ryan LaRoche, patrons can opt for a chef's table tasting or curate their own feast from the menu. Here's one way to go about it:
Begin with braised bouchot mussels from Portland, Maine served with stewed tomato, and garden basil in sweet corn broth. $17
Follow up with a wood oven-fired prime steak with an onion vinaigrette. $38
Throw in a side of jumbo lump crab cakes, because, hey, you're in Georgetown. $32
Wash down dinner with a glass of Inniskillin icewine from Canada. $30
And lastly, keep that chill with a banana split with house made ice cream, seasonal fruit, chocolate sauce, hazelnut, and whipped cream. $16
NONNA'S KITCHEN- $110 PER PERSON
Nonna's is a relatively new Italian joint with the atmosphere of a small country kitchen, and it serves cuisine comprised of fearless combinations with a striking presentation. It offers a seven course Chef's Tasting menu for $110, which is the right move for foodies. For those who like to know what they're getting themselves into, here's a glimpse at the 5 Course options:
Begin with a hodgepodge of artichoke, sea urchin, beets, burrata, eggplant and pistachio, a gorgeous mix of flavors and colors.
Moving on they have an octopus, black olive and citrus lamb served with salsa verde.
Down the menu we get clams over spaghetti with truffle oil; lobster with beef, potato, mussels, and saffron; and sebadas with ricotta, orange, and formaggi.
1789 RESTAURANT – $131 PER PERSON
An utterly elegant American restaurant in Georgetown, 1789 has an eclectic, straight forward menu that never fails to impress.
Begin with foie gras torchon with peach compote, spiced creme fraiche, pickled celery, lavender and hazelnut butter for one of the most deliciously complex bites you will ever taste. $26
Follow up with delicate pappardelle with matsutake mushrooms, shallots, parmigiano reggiano and white truffle oil. $19
Go big with the main course and get a juicy rack of Colorado lamb served with lamb bacon lardons, garlic puree, eggplant and summer squash. $46
Finally, close things out with summer berries over lemon ricotta cheesecake with lavender honey and wild berry-hibiscus sorbet. $10
And then, why not wash it all down with a glass of Champagne Brut "La Francaise"? $20