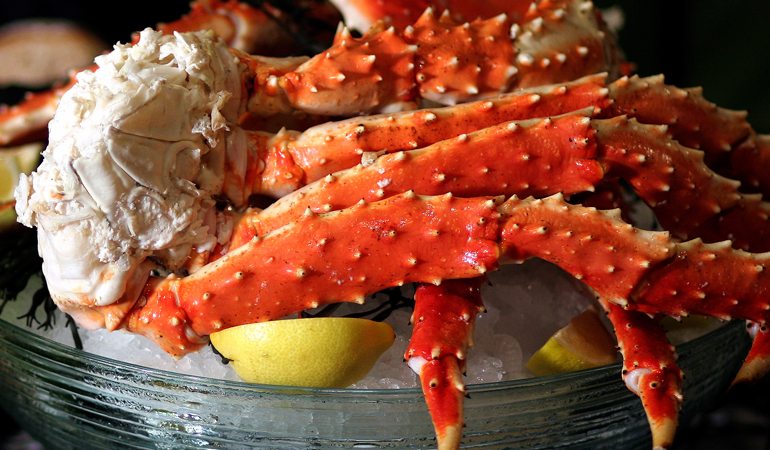 Every time people talk about the culinary traditions in Washington, DC, and Maryland, crab invariably finds its way into the conversation. This regional crustacean is undeniably delicious. But where and how is a visitor to consume this local favorite? To steer our guests in the right direction, here are the five best crab dishes in Georgetown.
Diamanti Di Granchio Della Costa Amalfitana at La Perla
While the name can be a bit difficult to understand, there's nothing confusing about this dish from one of the neighborhood's best Italian seafood restaurants. It consists of jumbo lump crabmeat served with hearts of palm and avocado dressed in blueberry glaze.
Hot Maryland Crab Dip at Farmers Fishers Bakers
Located just down the street from our hotel on the Georgetown Waterfront, Farmers Fishers Bakers is renowned for farm-to-table methods of creating phenomenal food. Its hot Maryland Crab dip features a creamy base with large chunks of meat perfect for a shared appetizer.
Andalusian Seafood Gazpacho at Fiola Mare
This cold summertime soup is often made with a simple tomato base and a few fillers, but Fiola Mare has taken their Andalusian version to the next level with jumbo lump crab, oysters, cucumber pearls, and basil.
Crab Tower at Clyde's
Clyde's is a classic Georgetown restaurant, and its famous crab tower demonstrates quite an appreciation for the locally-beloved crustacean. Jumbo lump crab salad, seaweed salad, tobiko, coconut-curry rice cake, avocado, and ginger miso combine for one sweet-salty-textural starter.
Jumbo Lump Crab Cake at Sea Catch Restaurant
This list would not be complete without at least one crab cake, and Sea Catch Restaurant does one of the best in town. Brought together with a Chesapeake Napa Cabbage Slaw, the crunchy dish is both refreshing and full-flavored.