Spring is coming, bringing with it droves of curious parents and excited high school juniors to campuses across America for guided tours. Georgetown University is no different, ushering thousands of aspiring high school students and their bedraggled parents through its gates, across its landscaped lawns, and through its historic buildings.
For those curious about what there is to see on-campus at Georgetown, we spent a winter afternoon earlier this year traversing the campus in search of iconic structures and only-at-GU details.
Here's what we found on our Georgetown campus tour: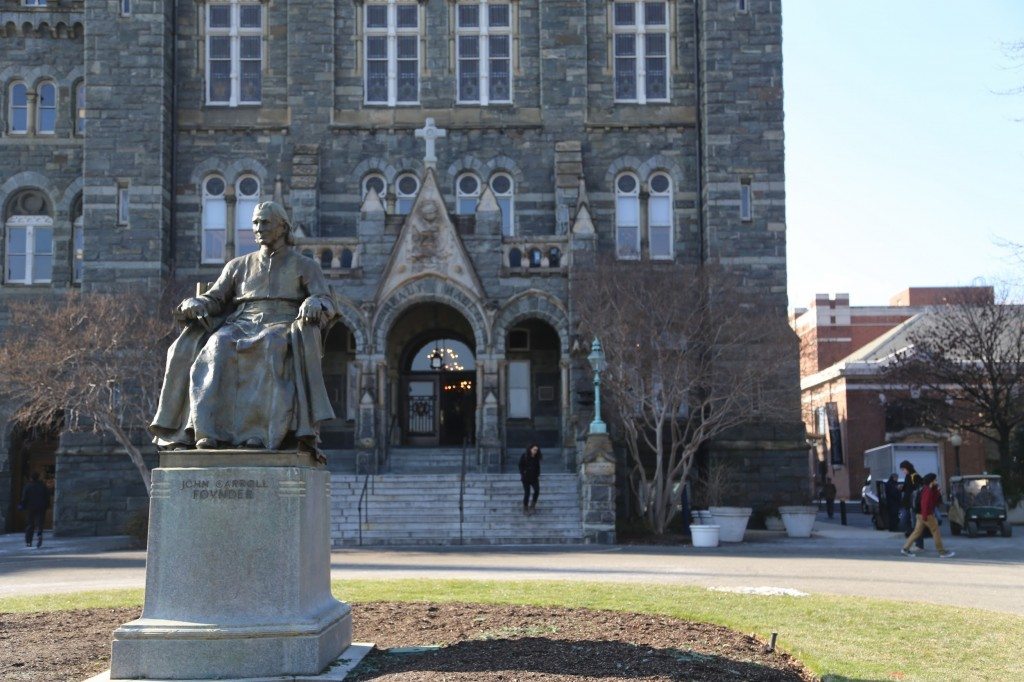 This statue of John Carroll is plated prominently on campus. Carroll, a Roman Catholic bishop, is credited as the founder of Georgetown University.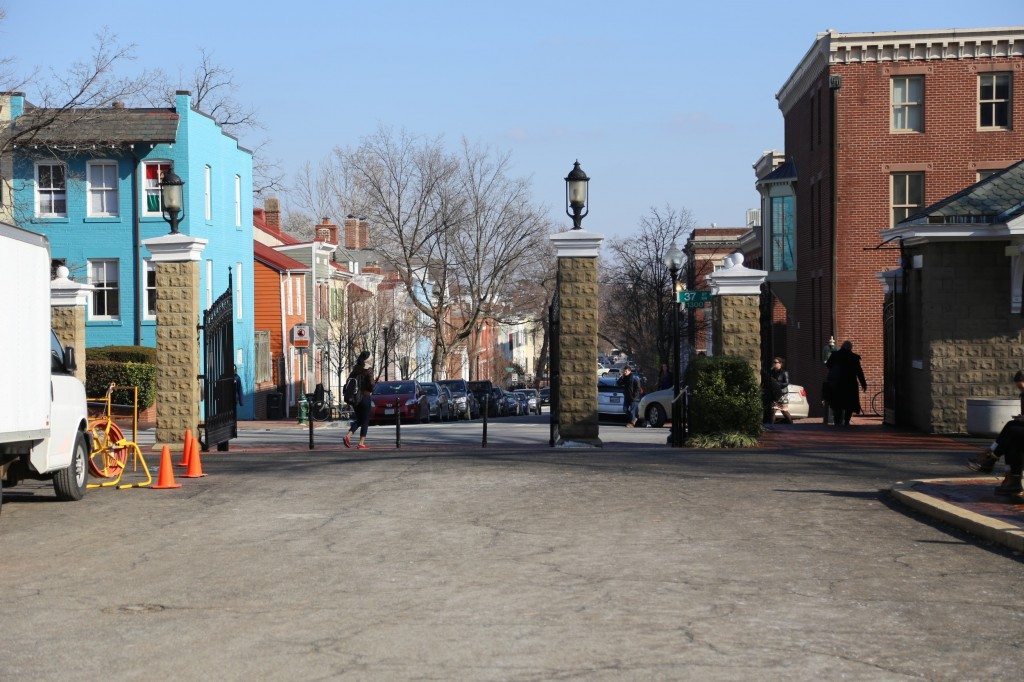 Just beyond the gates of the campus sits the neighborhood of Georgetown, filled with quaint, historic houses, high-end shopping and dining, and the Graham Georgetown.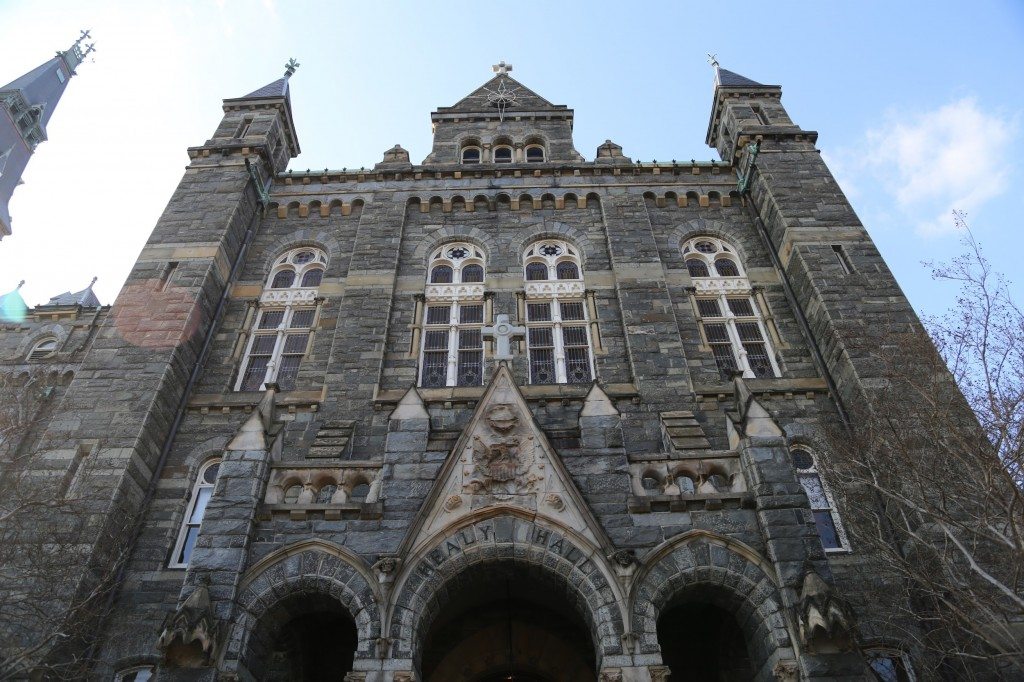 Healy Hall is the campus' most famous piece of architecture. The academic building is the flagship structure of the campus, housing a historic library and academic offices.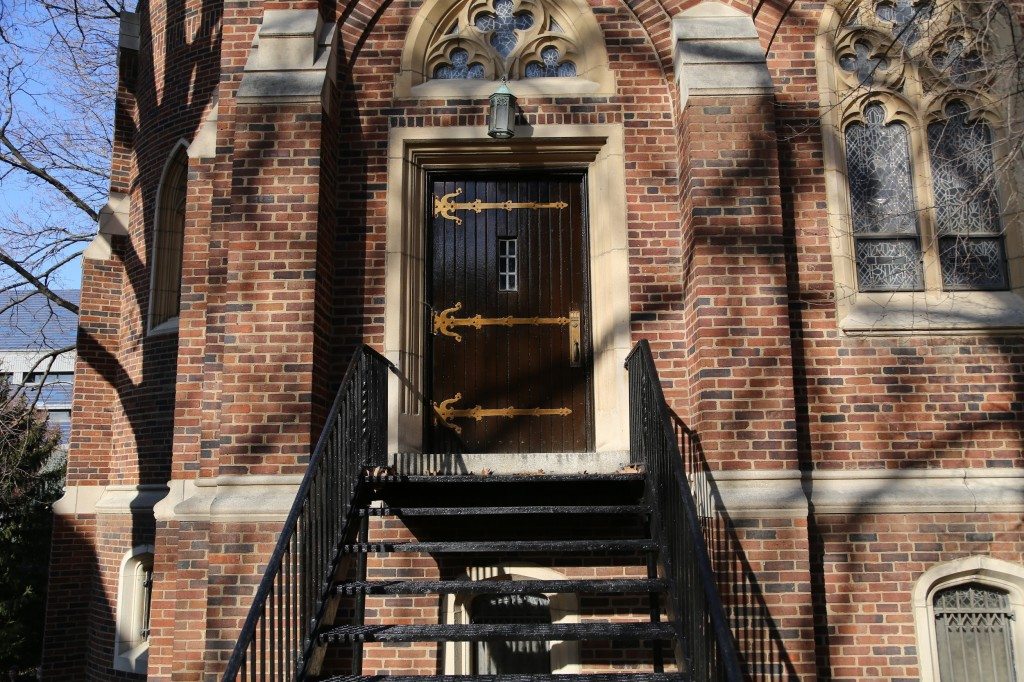 Georgetown is known for its gothic architecture, the details of which can be seen on the door and windows seen above. The scenic and peaceful Georgetown Jesuit cemetery is located on-campus, surrounded by modern and historic buildings alike.One of Georgetown's major selling points relative to universities of similar prestige is its location in the heart of one of America's largest metropolitan areas — Washington DC.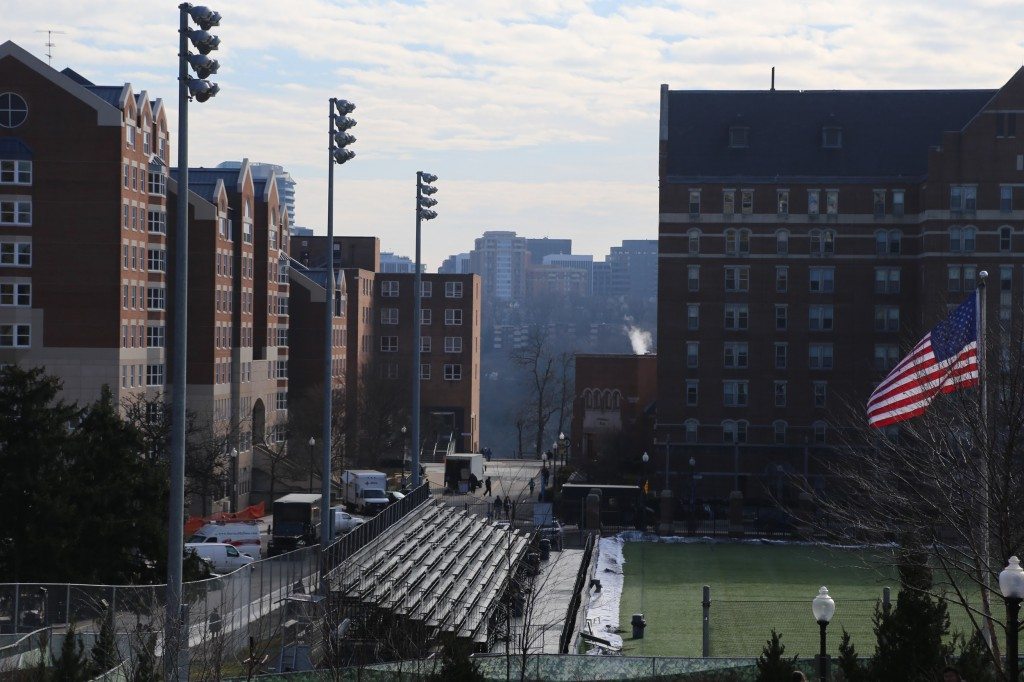 The campus features an array of dining options. The student-friendly Leavey Center offers outlets like Starbucks, Cosi, and the Marketplace Express Grab 'n' Go.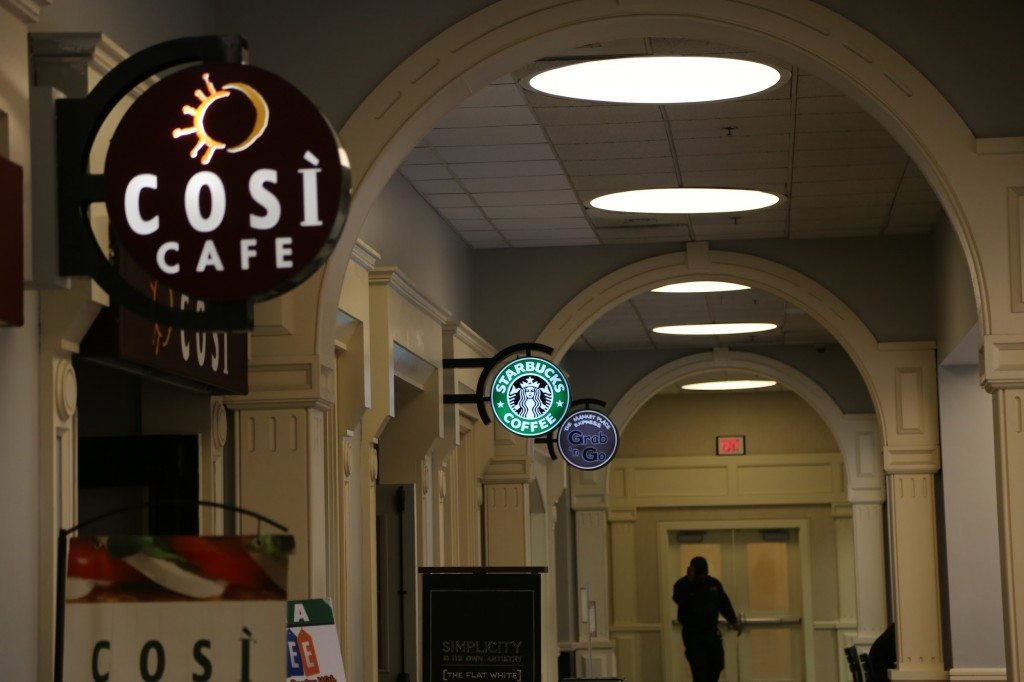 Georgetown — like DC as a whole — is a bike-friendly area. Students and faculty bike to campus and park near their classrooms and libraries.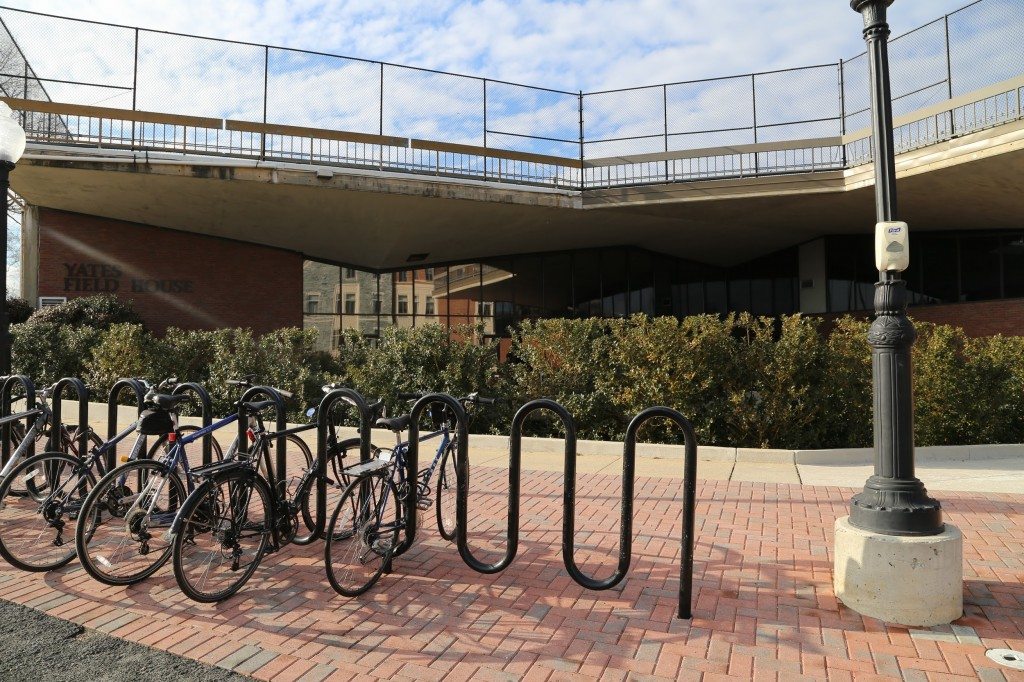 Intercollegiate athletics are a crucial piece of the fiber of campus culture at Georgetown. The Hoyas are known for their performance on the basketball court, where they've earned five trips to the NCAA Final Four.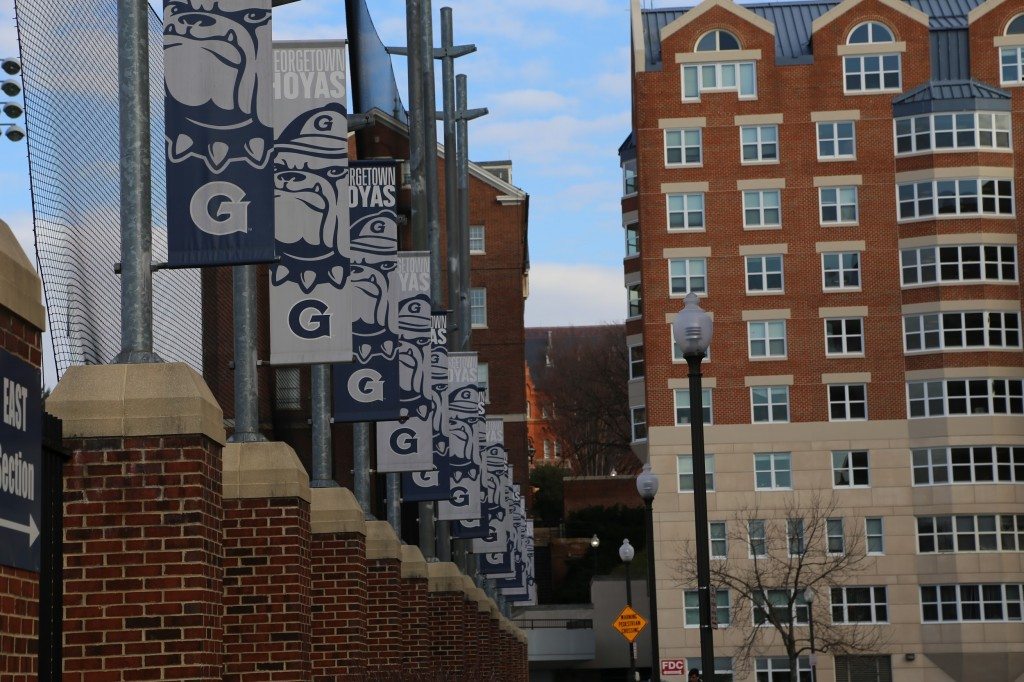 New architecture blends seamlessly with old in the areas of campus that have been repurposed and updated.