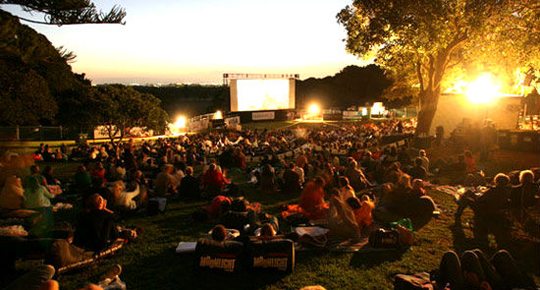 Washington DC is an absolutely gorgeous place to spend the summer months. Located on the Potomac River and the middle of the east coast of the United States, the weather is great. With a lot of beautiful warm days, this city takes advantage with a flux of free outdoor movie watching experiences. With many venues and many movies, we are taking you through our favorite places to watch free outdoor movies in DC this summer.
Capitol Riverfront
One of the ideal places to take in a movie with friends and family, the Capitol Riverfront is hosting outdoor movies all summer long. The beauty of the Potomac River close by, the atmosphere is also livened by the nearby Navy Yard and other nationally recognized and celebrated attractions. An open seating arrangement encourages the summer traditions of laying out blankets or setting up lawn chairs for some truly American summer relaxation. Some of the great movies that will be shown at the riverfront this summer include Space Jam, Rudy and Moneyball.
Screen on the Green
The National Mall is one of the most respected and epic spaces in our nation. From the Reflection Pool to the Lincoln Memorial, stepping into this area is always a humbling and profound experience. This provides a truly unique environment for watching a movie. With movies showing July 21- August 11th there is a limited time to experience Screen on the Green, so those who are in town during that time frame should absolutely take advantage. Some classic movies that will be shown include The Karate Kid and A Soldier's Story.
NoMa Summer Screen
NoMa, which stands for north of Massachusetts Avenue, is DC's Business Improvement District and home to one of the best free outdoor movie lineups in DC this summer. These screenings are true events with live music and barbeques consistently preceding the screenings. They will be showing some great movies this year. Some of the beloved titles include Silver Linings Playbook, Midnight in Paris, When Harry Met Sally, The Dark Knight and more.
The films will be running and viewing is free, so those in Washington DC this summer will never have an excuse to not enjoy one of the many beautiful nights our capital city has to offer.