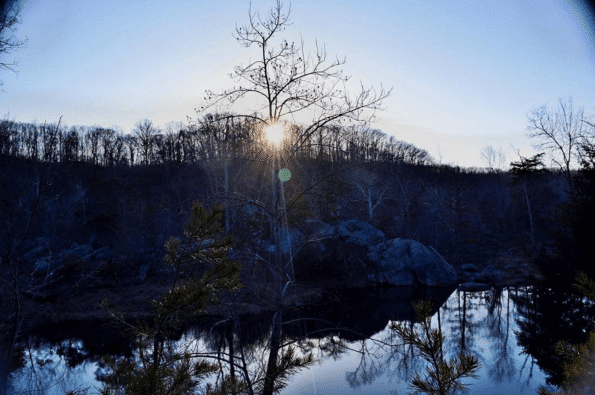 With the weather fluctuating between blizzards and Indian summers, most people wait until spring to plan outdoor excursions. Those traveling to DC now, however, can still enjoy many of the nature paths around DC with a couple extra layers on. Here are some of our favorite trails to enjoy near the DC area, no matter the time of year.
BILLY GOAT TRAIL
One of the most popular hiking destinations just outside the city, this 4.7 mile trail takes you along the Potomac River and the northern part of the C&O canal. It offers lush views of green forest and the calm, blue river. Parts of the trail are rocky and include a couple of steep climbs, but it's easy enough for everyone to enjoy. The trail is split up into three sections making it easy to get out for a bit, a while, or an excursion. Make sure to get there early to avoid the rush!
TEDDY ROOSEVELT ISLAND AND THE MOUNT VERNON TRAIL
Just across the Key Bridge from Georgetown, Teddy Roosevelt Island offers wooded paths great for dog lovers, as many people take their pets here for exercise. From there, you can follow the 18 mile long Mount Vernon Trail all the way to George Washington's restored home in Virginia. The path follows the Potomac River to the south and offers panoramic views of DC along the way. Make sure to check out the wildlife like box turtles and other reptile species that call this area home.
CAPITAL CRESCENT TRAIL
Built upon the abandoned path of the B&O railroad, this trail is perfect for a leisurely bike ride. It starts in Georgetown and heads north to Silver Springs, Maryland with seven miles of the path being paved. We love grabbing a Capital Bikeshare cycle and riding along this scenic trail. To start the trail in Georgetown, just head to the end of Water Street past the key bridge.
ROCK CREEK PARK
Running right through the middle of DC, Rock Creek Park has been an outdoor escape for the last 125 years. Perfect for runs, the park offers a break from the hustle and bustle of DC life with trails that split off in various directions, past creeks, through high grass and wooded areas. You can even spot deer occasionally!