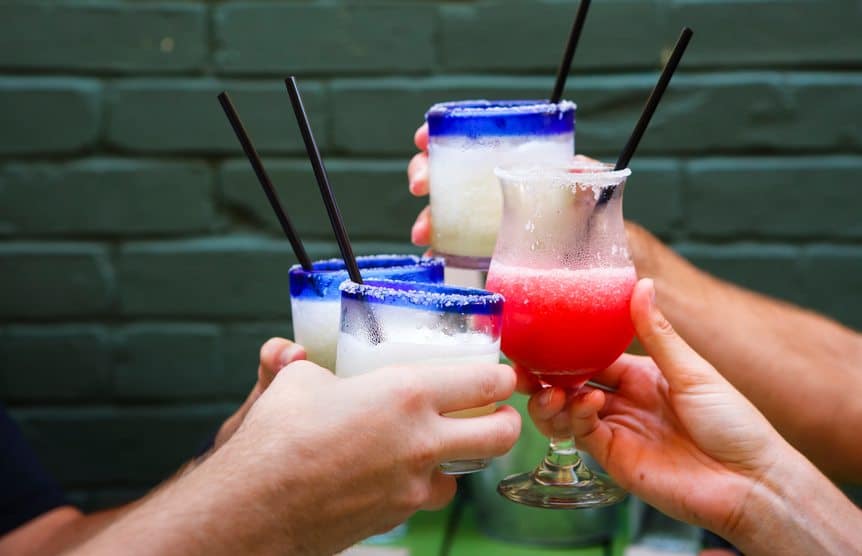 In the thick of hot toddy and pumpkin-spiced-cocktail season, some drinkers might be looking for something a bit more uplifting and fruity. For some year-round options to cleanse the pallet and rejuvenate the soul, here are DC's most refreshing cocktails.
CLOUSEAU
At 14th Street's stunning French restaurant Le Diplomate, it might be tempting to go for a glass of wine. But you'll be glad you steered clear when you sip this bright, fruity concoction made with lime, fig, bourbon, and plum bitters. It's named after Inspector Clouseau from the Pink Panther.
1601 14th St NW, Washington, DC 20009
202-332-3333
PINA COLADA
Columbia Heights hangout El Chucho has a rooftop overlooking the bars and restaurants of 11th Street. Watch passers-by mull around as you sip a refreshing pina colada, made with dark rum and fresh pineapple.
3313 11th Street NW, Washington, DC 20010
(202) 290-3313
LADY BIRD JOHNSON
A 15-minute drive from Georgetown, Dupont Circle spot Hank's Oyster Bar has eclectically named housemade punches and craft cocktails that keep the crowds rolling in. We're fans of the Lady Bird Johnson, a combination of prickly pear, vodka, and flowers. A perfect balance of floral and boozy flavors.
1624 Q St NW, Washington, DC 20009
202-462-4265
MARGARITA
Head to the Graham Georgetown rooftop bar, the Observatory, for a craft margarita, made with Patron, to sip on while you look down on the view below. Hang out on one of the many comfy couches and watch the sun set.
1075 Thomas Jefferson St NW
202-337-0900
TICO
At Michael Schlow's Tico, the tacos and guacamole are to die for, but it's the drinks that really get the crowds going. The coconut milk and dark rum cocktails here are the perfect way to catch a light, refreshing buzz.
1926 14th St NW, Washington, DC 20009
202-319-1400