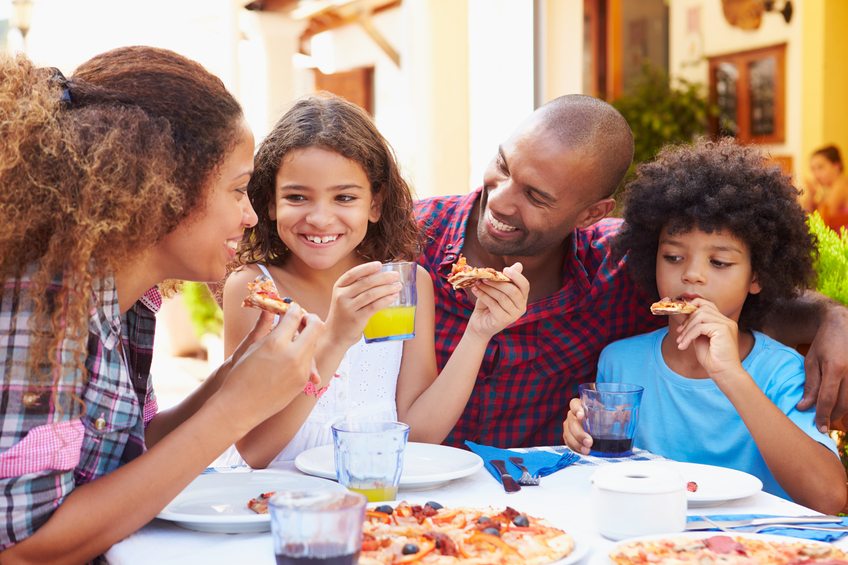 Given how seriously DC takes its food scene, it can be tricky to find kid-friendly restaurants that'll still keep the adults happy. Check out our recommendations below for the top spots in town that both you and the kids will love.
2 AMYS
This homey Neapolitan pizza spot near Tenleytown, a perennial DC favorite, abides by the Italian government's guidelines on pizza, meaning it's both authentic and delicious. A meal here is the perfect way to keep the kids happy with their favorite food while indulging in some gourmet fare.The classic margherita pie, featuring creamy mozzarella di bufala and basil, is a surefire hit with the kiddos. Pair that with the homemade ice cream and you've got yourself a win.
3715 Macomb St NW, Washington, DC 20016
(202) 885-5700
OLD EBBITT GRILL
You might find a few ghosts in this wood-paneled, historic restaurant, the oldest tavern in the city, but you'll also find excited young tykes feasting on dishes from the ample children's menu. Treats like the finger food platter, which comes with peanut butter ants on a log, or grass-fed mini-cheeseburgers are quite popular. While they're waiting for their food, kids can stay busy with classic crayons and paper combo.
675 15th St NW, Washington, DC 20005
(202) 347-4800
MATCHBOX
This expansive 14th Street eatery, has a menu with options that will suit even the pickiest of eaters, with plenty of kid-friendly choices like pizza and meatballs. There's also some more sophisticated options, like mango shrimp or tomato arancini, for adults and adventurous tots. And to top it off, the eatery was ranked as one of the top six kid-friendly restaurants in DC by the Washingtonian.
1901 14th St NW
(202) 328-0369
SLIM'S DINE
This newly opened Petworth spot serves all-day breakfast, sure to be a hit with fans of waffles for dinner. Treat the kids here for a leisurely meal in the shiny red leather booths, where they can sip on old-school milkshakes and dine on pancakes and eggs.
4201 Georgia Avenue NW
(202) 783-0699
DECLARATION
This Shaw pizza spot's pies are named after each of the first thirteen colonies and priced depending on the year the state was established. That means the clam chowder-flavored Massachusetts cost $16.20 to commemorate the state's founding in 1620. A meal here is the perfect way to mix pizza (always a hit) with history.
804 V St NW, Washington, DC 20001
(202) 627-2277