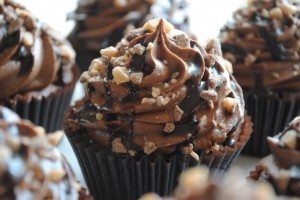 Washington DC's culinary landscape has slowly defined itself over time through an acquisition of foreign traditions and local favorites. When discussing quintessential DC food, the first thought on most peoples' minds is crab. Crab cakes and crab legs have long been a staple of the DC and Maryland areas, and there are plenty of places around the Graham in Georgetown that indulge in this tradition with the utmost expertise. Another classic DC meal is the Jumbo Slice, a greasy monstrosity invented and made in the nearby neighborhood of Adams Morgan. Lastly, dessert, which is a specialty in Georgetown with an abundance of sweet shops. Eating is a major part of traveling and we want our guests to know where to go, so here are some DC food traditions and where you should indulge.
All You Can Eat Crab
There are spots all over Georgetown and the rest of DC where you can get all you can eat snow crab legs on certain days. Monday nights at Yummi Crawfish feature the unlimited tradition, as well as Tuesdays at Cajun seafood paradise, Pier 2934. Each of these choice spots also serves up a wide variety of knock your socks off cajun-inspired seafood dishes. From mixed seafood boils to a variety of etouffee and fried seafood baskets, Georgetown seafood wonderfully complements the DC tradition of all you can eat crab legs.
Jumbo Slice
The Jumbo Slice is a classic culinary phenomenon started right here in Washington, DC. The simply enlarged pie was the product of an Adams Morgan pizza shop owner several years back. His formerly indistinguishable restaurant quickly became a neighborhood favorite. The inventor's brother later took the concept to another location in Adams Morgan, thus spreading the Jumbo Slice throughout the neighborhood and starting the legendary DC Pizza Wars. For the original Jumbo Slice, swing by Pizza Mart in Adams Morgan, and for the still delicious follow up, stop by Jumbo Slice Pizza.
Dessert
While this is a less DC-wide tradition, dessert and sweets are major players in the local Georgetown food world. Most notably, Georgetown Cupcakes spawned a trend of artisanal baked goods in the neighborhood several years back. Sprinkles Cupcakes, Baked & Wired, Olivia Macaron and others have carried on the buzz around Georgetown Cupcakes to make the entire neighborhood a hotbed of progressive, mouth-watering dessert distributors. As with the rest of the most well-known DC food traditions, some dessert in Georgetown is an absolute must for any and all out of town visitors.