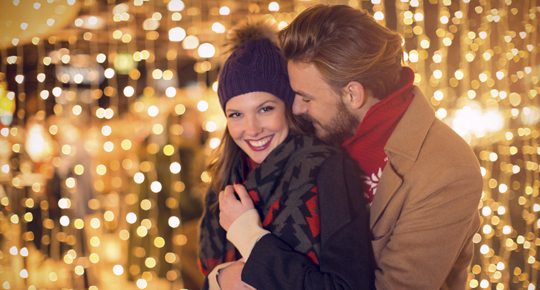 DC as a whole — and Georgetown especially — is well-stocked with romantic restaurants serving delicious food and intimate environments. The District boasts a variety of date-night standards, including movie theaters and Broadway-style theatres. A meal and a show is a great, classic template for date night.
Here in DC, however, there's always an entire universe of fresh and exciting alternatives. Impress your loved one by being a little creative. Create your ideal DC date night with a few of our favorite ideas for a romantic day in Georgetown and beyond.
Ride the Circulator
Built around its public transportation system, DC's most recent addition may be the one of its most fun and accessible. The Circulator came about in the late 1990s in an effort to connect all of the District's neighborhoods in an affordable and reliable fashion. The Circulator has done just that, in the process creating a fun new way for out-of-towners to enjoy the city. For just $1 per ride, take your date on the Circulator and savor the scenic route around DC. The buses' large windows are ideal for sightseeing. You can use this as a catalyst to explore neighborhoods outside of Georgetown or you can ride full circle and end up right back where you started.
Jefferson Memorial Tidal Basin
Take your date and relax alongside the Tidal Basin of the Potomac River, where you can gaze across the water at the Jefferson Memorial. If you go in the spring, the Tidal Basin provides the perfect place to see cherry blossoms in Washington DC. If you go during the winter, you'll be able to marvel at the water frozen to a mystical blue. A short walk away from the memorial and provides a view of the same deep blue hue in the Lincoln Memorial Reflecting Pool, complete with cute little birds standing on the ice.
Skate & Boat at Washington Harbour
An easy and special approach to date night is to take a three-minute walk down Thomas Jefferson Street from the Graham Georgetown. You'll quickly hit the Washington Harbour, with its beautiful boardwalk on the Potomac River. A great place for drinks and dinner, the Harbour also offers seasonal activities. In the winter you can take your date ice skating on a rink at the center of the boardwalk. In the summer, you can take a day or nighttime cruise with the Potomac Riverboat Company and see DC in a way that you never have before.
The Graham Georgetown offers intimate accommodations in Georgetown DC within minutes of each of these unique DC date night destinations.