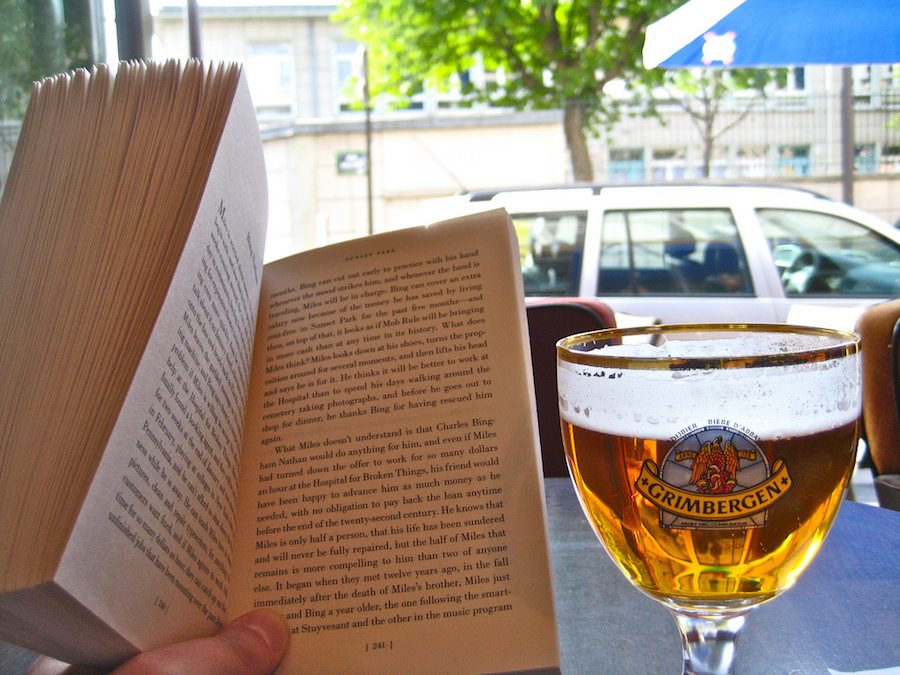 Welcome back to DC, Georgetown and George Washington University students. For those who are new in town, or who are looking to connect with the local grads and undergrads, here are a few of the area's best college bars to celebrate back to school at.
THE TOMBS
The Tombs is invariably one of the first places a Georgetown University alum will recommend when you ask where the kids like to party. A spacious sports bar in an old Federal townhouse, it embodies the neighborhood's preppy-colonial aesthetic. Pitchers of beer, basketball games on big screen televisions and a crowd filled with Polo hats and little black dresses are some of the things you'll find here.
THUNDER BURGER AND BAR
Every college town needs a go-to burger joint, and Georgetown's Thunder Burger is no exception. A more popular spot for graduate students, their artisanal American eats are complemented by craft beers and an ivy-covered hangout area called the Library. Boozy-intellectual conversations are plentiful at this restaurant and bar in Georgetown.
MARTIN'S TAVERN
A warm tavern serving classic American food and a respectable collection of draft and bottled beer, Martin's is the type of place where you'll see study groups sharing a pitcher. Dating back to 1933, the bar and restaurant in Georgetown has an old-school colonial appeal with antique chandeliers hanging above shirt-and-tie bartenders.
GYPSY SALLY'S
With plenty of spots around the neighborhood to have a simple drink, Gypsy Sally's offers students a little extra. Inviting local acts several nights every week, this intimate music venue keeps a fresh vibe with American roots music. Patrons can dance to the night's act, sip cocktails in the Vinyl Lounge, or, if they're feeling brave, step up and participate in an open mic!
image via flickr