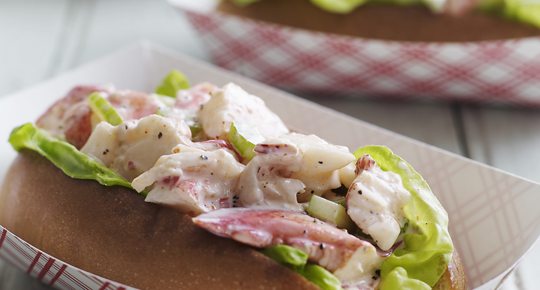 FROM SANDWICHES TO CUPCAKES: THE BEST EATS AND BEST RESTAURANTS IN GEORGETOWN
Georgetown's best restaurants and eats range from the simple sandwich to high-end eats to the comfort of a classic dessert. Here are some of our favorite eats in Georgetown, Washington D.C.:
Booeymonger
You can eat any kind of sandwich at Booeymonger. You can either build your own sandwich or decide amongst their eclectic list of more than 20 hot and cold sandwiches. Try such creations as the flavor-packed Scheherazade, made with fresh sliced turkey breast, mango chutney, Swiss cheese, mayonnaise and alfalfa sprouts; or perhaps try the elegant Gatsby Arrow, sliced roast beef and brie cheese on a French baguette. They also serve affordable breakfast with omelets, platters and more sandwiches.
Simplicity and creativity make this a must try restaurant in Georgetown. No matter your tastes, the extensive variety and great reputation of Booeymonger guarantees there's something delicious to be tried.
Booeymonger
3265 Prospect Street, NW
Washington, DC 20007
Café Milano
This summer the front wall windows of Café Milano will be open to the fresh Georgetown air, and the sunny eatery will be teeming with high-profile political figures, journalists, lobbyists and other elite government officials from lunch to dinner. This is a place to see and be seen in Washington D.C.
Café Milano's heightened atmosphere centers on modern Italian fare and classic aesthetics. The dishes are authentic to the traditions of southern coastal cuisine in Italy and everything is fresh and delectable. Though the daily specials are always rotating based on the season, don't forget to try the costoletta di vitello al marsala con asparagi al salto— the first dinner entre listed, which includes roasted 16 oz. veal chop in Marsala reduction with potato chips and asparagus.
Cafe Milano
3251 Prospect St NW
Washington, DC 20007
Georgetown Cupcake
Two sisters co-founded a cupcake shop in 2008 and have since gone on to star on TLC's hit series "DC Cupcakes," publish two best-selling books, and feature in everything from New York Times to The Oprah Winfrey Show. It's safe to say that Georgetown Cupcake is a big deal.
With daily and monthly schedules for classic and special cupcakes, there is never a shortage of options and variety at Georgetown Cupcake. Though you can't go wrong with a classic Chocolate Ganache or creamy Red Velvet, we love sampling the special or seasonal cupcakes, such as the decadent Peanut Butter Fudge with Valrhona chocolate and peanut butter frosting, or the Cherry Blossom, an ode to D.C. that is a Madagascar bourbon vanilla cupcake baked with fresh cherries and topped with a cherry-infused cream cheese frosting and fondant cherry blossom. Now that's indulgence!
Georgetown Cupcake
3301 M Street NW (corner of 33rd & M)
Washington, DC 20007
Good Stuff Eatery
3291 M St NW
The third outpost of this delicious burger and milkshake local empire is located right on M Street in addition to specialty patties, along with hand-cut fries and house made custard-based milkshakes this is the new go-to burger spot on M.Street. We love the Michelle Melt as well as ANY of their hand spun shakes (INSIDER TIP: be sure to ask for an extra side of their Good Stuff Sauce, trust us you'll be glad you did).