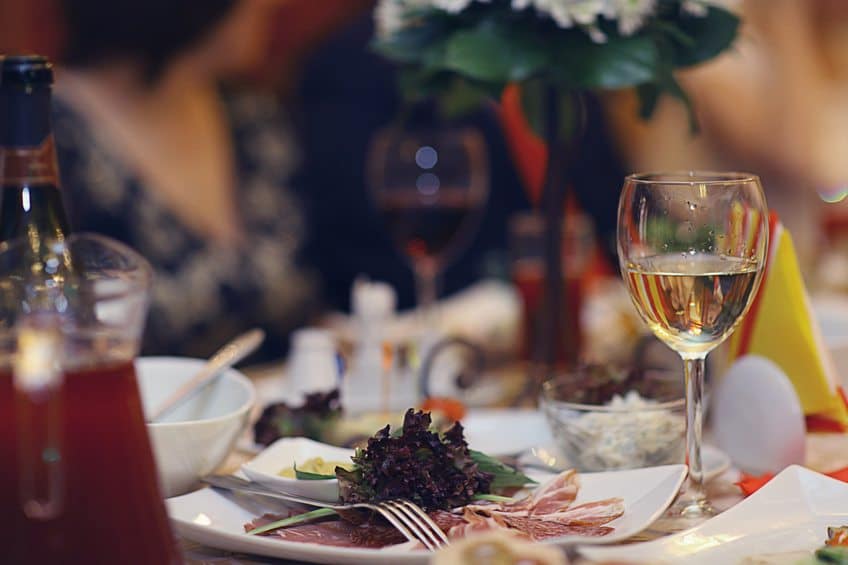 As the home of the power lunch, DC holds the honor of having some of the greatest afternoon dining spots in the country. Read on for our recommendations of where to enjoy DC's favorite meal.
RASIKA
This luxurious West End Indian spot is a favorite of K Street lobbyists looking to impress their clients. Favorite lunch dishes include duck salli, a Parsi curry made with duck breast and apricots, and salmon tandoori with lime leaves.
1190 New Hampshire Ave NW, Washington, DC 20037
(202) 466-2500
OLD EBBITT GRILL
A popular choice among politicians through the ages, this hallowed Metro Center tavern was the go-to place for power lunchers before the term even existed. Order a platter of oysters and a martini for an old-school throwback.
675 15th St NW, Washington, DC 20005
(202) 347-4800
FIOLA
Take it from Forbes, which knows a thing or two about powerful people—this Italian DC spot is a top lure for DC's bigwigs. Enjoy a decadent tasting menu selection here for a leisurely, elegant afternoon meal.
601 Pennsylvania Ave NW, Washington, DC 20004
(202) 628-2888
BEEFSTEAK
DC-based celebrity chef Jose Andres has long been known for his powerhouse dinner spots, but it wasn't until he opened this fast/casual eatery that he entered the hearts of lunchers across the District. Come here for flash-fried veggies adorned with housemade sauces.
800 22nd St NW, Washington, DC 20052
(202) 296-1421
DISTRICT TACO
For a more casual lunch, we love this Farragut North Mexican joint. Order a giant burrito or a trio of the spot's namesake tacos and get busy piling on toppings at the salsa station. You can also skip the queue by placing your order online before heading out.
1919 M St NW, Washington, DC 20036
(202) 888-9898