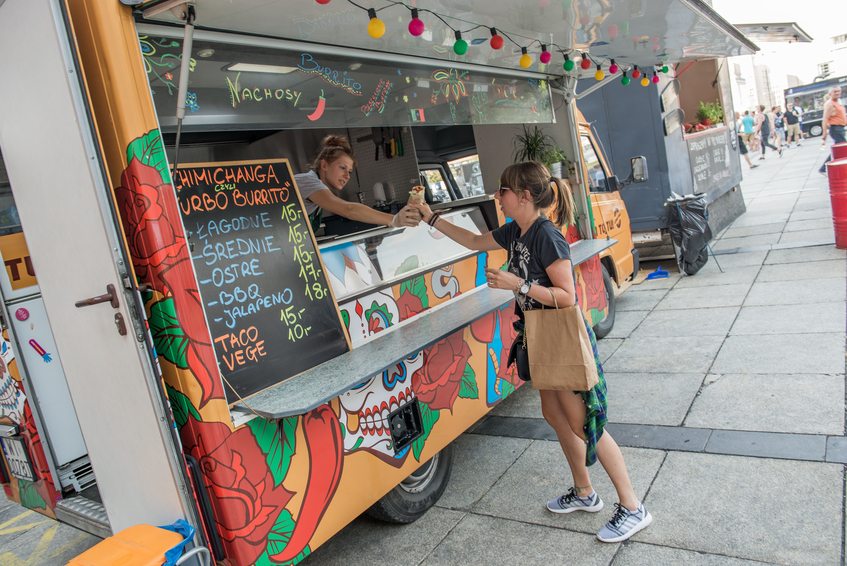 If you're looking for a quick lunch as you make your way through the city's many monuments and museums, there's no better choice than a food truck. Before your stop reading, these aren't the hot dog vendors of yore. Today's food trucks are all about gourmet offerings and fresh ingredients for a quick, unique lunch. Use the FoodTruckFiesta tracker to see where these five favorite vendors are serving lunch today:
BALL OR NOTHING
Rated the year's number one food truck by the Washington City Paper, this roving vendor serves three types of meatballs: classic beef, chicken, and veggie. With each order, you'll get medium-sized meatballs that come on a plate with your choice of sauce and sides like a goat cheese salad or brussels sprouts.
ABUNAI
Dreaming of a beach vacation? This Hawaiian food truck serves island delicacies that are perfect complements to your tropical cravings. Go for the Spam Katsu Musubi, a classic Hawaiian dish composed of Spam and rice, wrapped in nori (seaweed), or the Kalua pig and cabbage.
SUNDEVICH
This DC-favorite always has a long line of hungry customers waiting for one of the truck's delicious sandwiches, each named after famous cities around the world. We're all about the egg, ham, and gruyere Paris combo and the chorizo-and-chimichurri Madrid.
DC BALLERS
This quirkily named Mediterranean food truck specializes in plates of deliciously crispy, flavorful falafel. The platter comes with a refreshingly zesty tabbouleh, tomato and cucumber salad, along with hummus and pita bread.
DC SLICES
Keep it simple and opt for a giant, cheesy slice of pizza at one of DC's favorite purveyors. Rated one of the Washington City Paper's top food trucks, DC Slices uses fresh pizza dough and offers fresh basil as a topping for its pies. We're all about the buffalo chicken pizza, which you can get with ranch or bleu cheese.