AROUND THE WORLD IN GEORGETOWN: BEST ETHNIC RESTAURANTS IN DC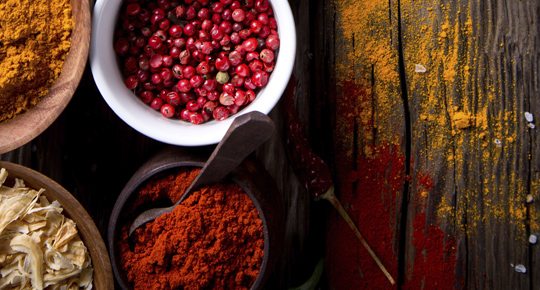 Located right next to our nation's capital, Georgetown is famous for its historically American atmosphere, renowned college and bustling community. While these ever present traits do define the town in many ways, Georgetown still has a lot more to offer. A proud international community brings influences in arts, culture and cuisine. To highlight some of our favorite spots for culinary exploration, we've decided to take our readers around the world in Georgetown with a short list of some of the best ethnic restaurants in DC.
Das Ethiopian
Das Ethiopian is a Georgetown favorite. Bringing delicious African fare to this quaint DC town, this restaurant is a great spot to try some unfamiliar and flavor filled dishes. Das Ethiopian offers patrons an eclectic menu filled with beef and vegetable combinations that both have a delicious spice and an array of natural, healthy flavors. Some menu favorites include steak tartare kitfo and chicken infallay, which is chicken sauteed with onions and an Ethiopian red pepper sauce called awaze. With many more exciting dishes available, Das Ethiopian is a must try in Georgetown.
Rasika West End
Located under a mile from the Graham Georgetown, Rasika West End is the spot for Indian food in Georgetown. Rasika has garnered an admirable reputation based on their authentic and flavorful menu along with consistent use of fresh, quality ingredients. Some of the favorite dishes as Rasika West End are the crispy spinach and and delicious sweet potato samosa.
Roti Mediterranean Grill
Roti brings delicious Mediterranean food to Georgetown throughout the year. Building off the culinary genre's tendencies to pack a lot of vegetables and meat onto a single platter, this is a great spot to eat a whole bunch of food and still feel pretty healthy after. Patrons tend to enjoy the falafel and chicken salad bar and the steak platter is a popular and delicious entree. Roti continues to set the bar high for all of the great ethnic restaurants in DC.