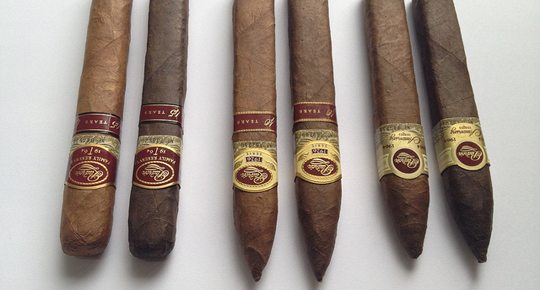 The best cigar shops in DC maintain world-class services and craft an aura of classic sophistication. The most important commonality these smoking lounges share is their upscale and expansive collections of cigars.
For well-versed smokers, there's plenty of attractive options. For those who have not spent much time around cigars, each of these establishments is known for its knowledgeable employees. Noting the high-end cigar scene around DC and with so many top-notch options, we've decided to list out the best cigar shops in DC.
Shelly's Back Room
1331 F Street NW
Washington, DC
202 737 3003
Shelly's Back Room is the epitome of everything a classic cigar shop should be. The stained wood interiors create cozy appeal of a warm lodge rich with tradition. Boasting a top of the line air-purification system, Shelly's is a nice place to hang out for both smokers and nonsmokers. Offering up an extensive list of cigars with prices ranging $8 to $45, Shelly's caters to a wide variety of tastes and experience levels. With great customer reviews and an excellent reputation, Shelly's is a great spot to begin your exploration of the best cigar shops in DC.
Georgetown Tobacco
3144 M Street, NW
Washington DC 20007
202 338 5100
Georgetown Tobacco is mostly a cigar shop with some elements of an arts and vintage boutique. Offering up a fine list of cigars, this local establishment has all of the best smoking accessories including boxes, ashtrays, humidors and more. The store offers upscale lifestyle items like cuff links, stud sets and walking sticks. Considering its inventory and selection of classic wedding presents, Georgetown Tobacco is a great place to go for a grooms' gift or best man present. Catering to cigar smokers and gentlemen as one of the most eclectic cigar shops in DC, Georgetown Tobacco shows its eye for art by selling old Venetian Carnival Masks.
The Observatory Rooftop Bar at the Graham Georgetown
1075 Thomas Jefferson Street NW
Washington, DC 20007
202 337 0900
Of all the great places to enjoy a finely made cigar in DC, none boast a view as incredible as the Graham Georgetown's own Observatory Rooftop Bar. Rooftop patrons can purchase a nice variety of cigars including the Rocky Patel 50th Torpedo, which earned an impressive score of 88 on the cigar connoisseur website Traveling Stogie. The beautiful view, decadent bar and great cigar selection makes this one of our favorite places to hang out in all of Washington, DC.