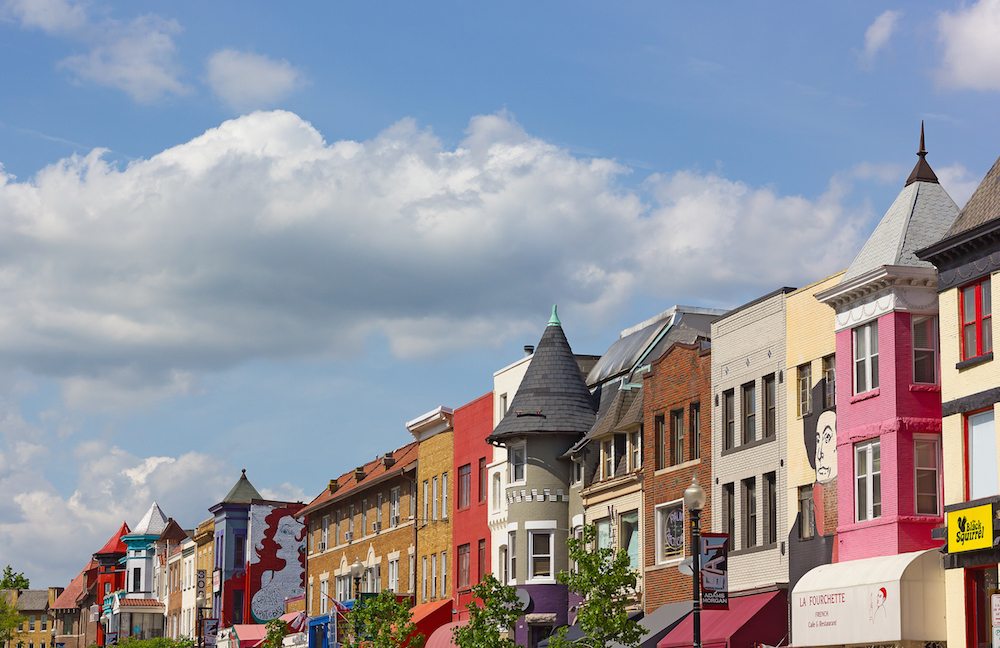 Once known primarily for its late-night bar scene and Jumbo Slice collection, Adams Morgan has come into its own with a selection of top restaurants, shops, and bars. Check out our picks below for where to head for a fun day out:
SHOP AT URBAN DWELL
Head to this carefully curated gift shop in Adams Morgan to find that perfect Christmas present for your discerning pal. This quirky shop has a selection of greeting cards, paper, and miniature merchandise that'll put a smile on anyone's face.
1837 Columbia Rd NW, Washington, DC 20009
(202) 558-9087
SING AT MUZETTE
Hidden in an Adams Morgan basement, Korean karaoke bar Muzette is your go-to for a good time when in DC. Book a private room and give the show of a lifetime while belting out hits from all your favorite singers.
2305 18th St NW, Washington, DC 20009
(202) 758-2971
RELAX AT TRYST
Local coffeeshop Tryst is the perfect place to bury your head in a book with a steaming mug of java at your side. The artsy spot has plenty of couches and comfortable, homey seating, making it the ideal spot to while away an afternoon
2459 18th St NW, Washington, DC 20009
(202) 232-5500
GRAB A DRINK AT JACK ROSE
If you're a whiskey fan, you're bound to fall in love with this multi-story bar, which has over 1,800 bottles of the spirit. Visitors can also find plenty of gin, rum, and vodka-based craft cocktails, wine, and beer available here.
2007 18th St NW, Washington, DC 20009
(202) 588-7388
DINE AT LAPIS
The Washington Post loves this exquisite Afghan restaurant, which serves fragrant stews, craft cocktails, and soft dumplings. Save some room for the delicate semolina-and-saffron halwa dessert.
1847 Columbia Rd NW, Washington, DC 20009
(202) 299-9630