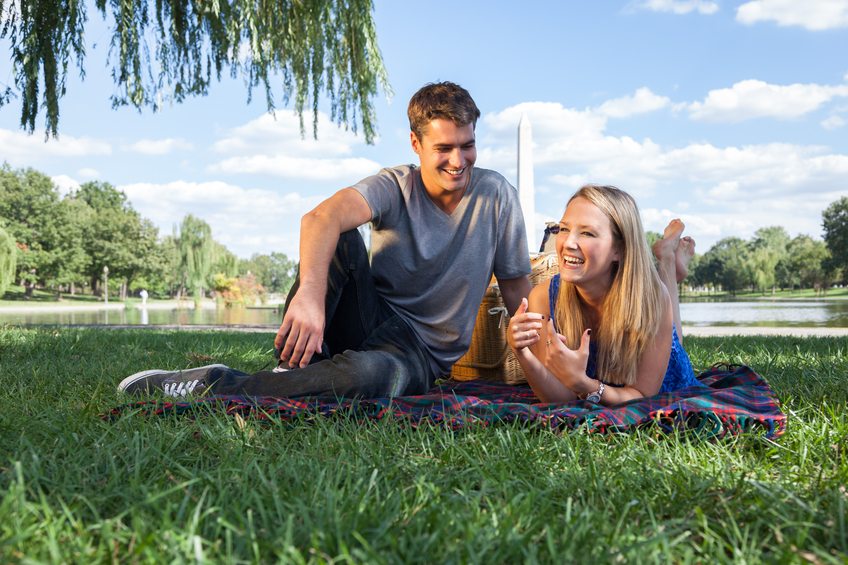 If you're planning a weekend trip to DC, you'll want to get ready for some of the city's most hallowed traditions, like bottomless mimosas brunch and happy hour at a rooftop bar. Check out our guide for how to spend a weekend in classic Washingtonian style.
BRUNCH
You'll want to start with the classic DC institution: brunch. Take part in this favorite weekend gathering with options like chocolate-chip pancakes from Gallery Place's Sixth Engine or perfectly toasted waffles from Lincoln's Waffle Shop. Craving a classic-with-a-twist? Go for the Reuben Eggs Benedict from Boundary Road on H Street. Spring for bottomless mimosas for a local-style meal.
Sixth Engine
438 Massachusetts Ave NW, Washington, DC 20001
(202) 506-2455
Lincoln's Waffle Shop
504 10th St NW, Washington, DC 20004
(202) 638-4008
Boundary Road
414 H St NE, Washington, DC 20002
(202) 450-3265
MUSEUMS AND MONUMENTS
Check out any of DC's free Smithsonian museums for a day of culture without any wear on your wallet. Our favorites include the modern art-focused Hirshhorn and the Instagram-friendly Renwick gallery. Want to spend more time outside? Take a trip to the Tidal Basin, where you can visit presidential monuments, like the Lincoln Memorial.
Hirshhorn Museum and Sculpture Garden
700 Independence Ave SW, Washington, DC 20560
202-633-4674
Renwick Gallery
1661 Pennsylvania Ave NW, Washington, DC 20006
(202) 633-1000
Lincoln Memorial
2 Lincoln Memorial Cir NW, Washington, DC 20037
(202) 426-6841
DINNER AT THE HOTTEST RESTAURANTS IN TOWN
Hang out with some local foodies and dine at some of our Washington favorites. We recommend Columbia Heights' Laotian restaurant Thip Khao, where you can dine on gloriously spicy fare, or Georgetown's seafood paradise, the sophisticated waterside Fiola Mare.
Thip Khao
3462 14th St NW, Washington, DC 20010
(202) 387-5426
Fiola Mare
3100 K St NW, Washington, DC 20007
(202) 628-0065
THE KENNEDY CENTER
You can't have a trip to DC without a visit to the classic Kennedy Center, home to the best shows in town. The Center hosts a variety of acts, ranging from stand-up shows to musical performances, in a stunning venue by the Potomac River.
2700 F St NW, Washington, DC 20566
(202) 467-4600
ROOFTOP BARS
Cap your summer weekend off with a round of ice-cold drinks at The Observatory, the Graham Georgetown Hotel's rooftop bar and a favorite among discerning locals. Take in the gorgeous view of Georgetown's quaint, cobblestoned streets and cheers your companions to a day well spent.
The Graham Georgtown Hotel
1075 Thomas Jefferson St NW, Washington, DC 20007
(202) 337-0900