GEORGETOWN BASKETBALL TRADITIONS: A GUIDE TO WATCHING THE HOYAS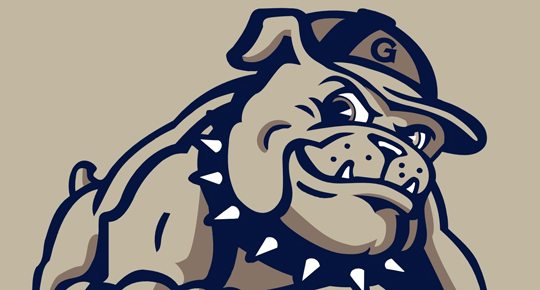 Our guide to watching the Hoyas will definitely be helpful as you celebrate the Georgetown basketball tradition this basketball season. There is a lot of fun history and folklore behind the Georgetown Hoyas, this Division I team has definitely seen its share of successes and the Georgetown bulldog (a.k.a "Jack the Bulldog") is a mascot recognized worldwide.
Attend Midnight Madness: Each year fans gather to celebrate the start of a new basketball season. This year The annual event took place at the McDonough Arena on October 17 and included an appearance from Grammy nominated R&B artist Trey Songz! (This event is for current students only)
Head to The Tombs: An important Georgetown basketball tradition is heading to the Tombs (1226 36th St. NW) Restaurant after a Hoya home game. The Tombs is decorated with Hoya memorabilia everywhere and each month there is an a cappella performance by the Georgetown a cappella group The Chimes.
Know the fight song:
"There goes Old Georgetown"
Sing with me:
It's been so long since last we met
Lie down forever, lie down
Oh, have you any money to bet
Lie down forever, lie down!
There goes old…Georgetown
Straight for a…touchdown
See how they…gain ground
Lie down forever, lie down
Lie down forever, lie down!
Rah! Rah! Rah!
Hurrah for Georgetown
Cheer for victory today
'Ere the sun has sunk to rest,
In the cradle of the west
In the clouds will proudly float the Blue and Gray.
We've heard those loyal fellows up at Yale
Brag and boast about their 'Boola-Boola'
We've heard the Navy yell, we've listened to Cornell
We've heard the sons of Harvard tell
How Crimson lines could hold them
'Choo! Choo! Rah! Rah!', dear to Holy Cross
The proud old Princeton tiger is never at a loss
But the yell of all the yells,
The yell that wins the day
Is the 'HOYA, HOYA SAXA!' of the dear old Blue and Gray.
(Repeat First Two Verses)