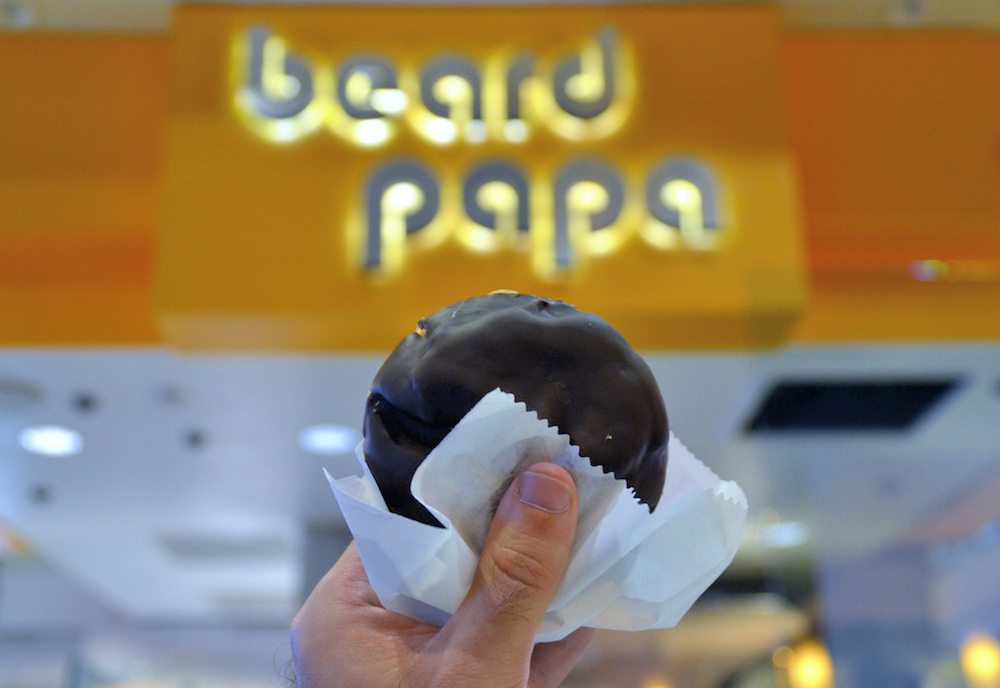 Beard Papa's is an international chain of bakeries that specializes in making cream puffs. The jolly and sweet brand mascot is an old man with a beard, yellow beanie and a smile, and he emanates the same simple comfort found in the company's tasty treats. Here are five reasons we're excited for them to open a location in Georgetown.
THEY MAKE THE WORLD'S BEST CREAM PUFFS
Sure, the above is a statement that many bakeries and restaurants make about their specialties, but Papa's delivers with crazy good flavors. The cookie crunch, cocoa puff and milk chocolate puffs are our favorites.
GEORGETOWN LOVES DESSERT
From storied Georgetown Cupcakes to Sprinkles Cupcakes, Baked & Wired and Olivia Macaron, our modest neighborhood in Washington, DC has an abundance of sweets. And we are more than ready for more!
CHEESECAKE STICKS
If you don't love cheesecake, then you're not on our level. This brilliant and convenient reimagining of the creamy and crusty dessert classic is a Beard Papa's original, and we can't wait to have it here.
MANGO ICE SHOWERS
Beard Papa's puts thick chunks of mango in a cup over shaved ice and douses it all with a creamy mango-nectar-milk sauce. This unique and refreshing Beard Papa's snack is an unprecedented treat in the neighborhood.
LOCATED ON WISCONSIN AVE
Beard Papa's will be on Wisconsin Avenue, a central location that's just a seven minute stroll from us here at the Graham Georgetown Hotel!
Still no official day for opening, but keep up on GeorgetownDC for updates.
image via flickr