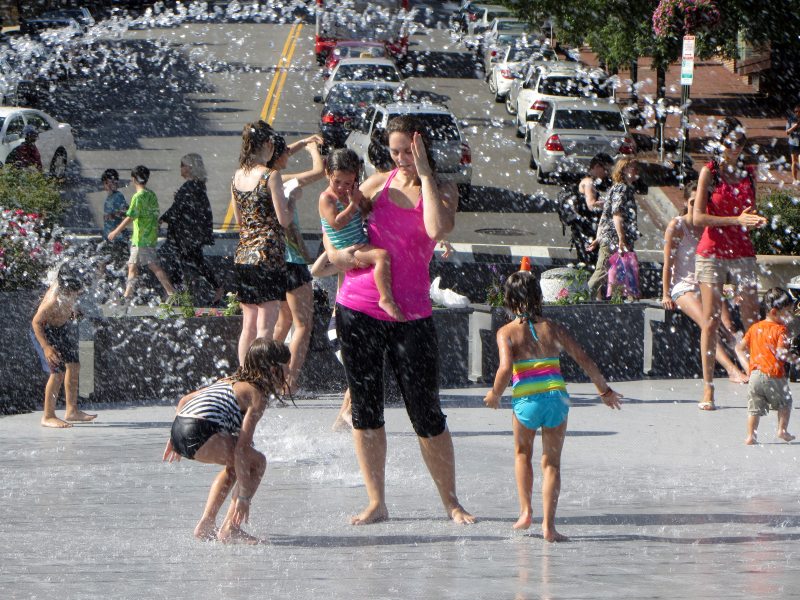 Quaint, cobblestoned Georgetown feels like a world away from the urban rush of the District. Check out our recommendations for where to spend the day with the kids in this quaint, historic paradise.
KEY BRIDGE BOATHOUSE
Whether you're looking for a boat ride in the Potomac or want a kayaking adventure, the Key Bridge Boathouse has you covered for a fun-filled family day. Kids will love getting to paddle past cruising yachts in the historic area. Alternatively, if you're more interested in sightseeing than exercise, there are boat tours that take visitors around the Tidal Basin's monuments.
3500 Water St NW, Washington, DC 20007
(202) 337-9642
GEORGETOWN WATERFRONT PARK
Grab a pair of iced coffees from one of Georgetown's nearby cafes and let the kids roam around this riverside play area. In the summer, children are encouraged to run through the water fountains, and take in any of the music and dance performances by local artists.
Water St NW, Washington, DC 20007
BEARD PAPA'S
Cream puffs are the name of the game at this Georgetown dessert emporium, bound to be a child's favorite. The flaky treats come in flavors ranging from vanilla custard to chocolate ganache, meaning that every little one's sweet tooth is bound to be satiated here.
1332 Wisconsin Ave NW, Washington, DC 20007
(202) 450-3140
DOG TAG BAKERY
Snack for a good cause at this Georgetown bakery, where all the staff are disabled military veterans. The cafe has delicious treats like raisin bran scone and blueberry muffin with brown sugar that kids can fuel up on to keep them energized on a busy day.
3206 Grace St NW, Washington, DC 20007
(202) 407-9609
Godiva
This upscale chocolate spot is straight out of any kid's fantasy. Children will go gaga for luxe offerings like the Trufflelata milkshakes (think an even more decadent Frappuccino) or the flavored chocolates on display.
242 M St NW, Washington, DC 20007
(202) 333-5864